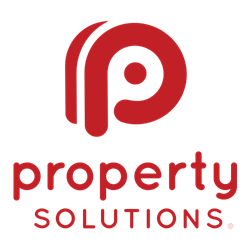 There are alerts and reporting available to us through ResidentUtility that help us continue to run our business as efficiently as possible.
Lehi, UT (PRWEB) May 09, 2014
Woodbury Management, multi-housing subsidiary of Bleznak Real Estate, announced its selection of Property Solutions' ResidentUtility billing and utility management for improved property reporting and an intuitive online resident experience. As the multifamily industry's first and only open-access Platform as a Service (PaaS) provider, Property Solutions provides Woodbury communities a single environment for online marketing and management, including websites, payments, ILS marketing, and mobile solutions.
Birmingham-based Woodbury Management has worked with Property Solutions for more than eight years, and recognized an advantage with the utility billing and management features. "It helps us track usage so we don't have a situation where we're wasting energy and expense in a community common area we might not have caught otherwise," said chief operating officer Adam Bleznak. "There are alerts and reporting available to us through ResidentUtility that help us continue to run our business as efficiently as possible." Vacant cost recovery also helps boost overall NOI and asset value, as Bleznak explained, "If a unit is newly occupied and the property is being charged by default because it's still listed vacant with the utility company, ResidentUtility allows us to ensure those utility charges are appropriately billed and properties don't incur the added expense."
Combined with ResidentPay, convergent billing through ResidentUtility gives residents a single itemized breakdown of utility, lease, and even ancillary charges such as pet fees, cable, and trash removal. "It's a clear, transparent communication so residents know what they're being billed for," said Bleznak. Online rent payment options are built-in to their community resident portals so users aren't redirected to external sites when they make a payment. The Woodbury COO explained, "In today's day and age, and especially in the service and hospitality industries, it's all about ease of use. We felt that using a separate third party and forcing residents to leave our website in order to pay their rent was not only unprofessional, but unacceptable. So that was another important factor that led us to ResidentUtility."
Woodbury's commitment to on-site efficiency has prompted frequent collaborations with Property Solutions to help pioneer new opportunities that strengthen site-level operations and corporate management. "We're always looking for technology improvements that help us do our work more efficiently," said Bleznak. "I think that's what keeps us competitive with larger companies in certain markets because we're always willing to try new things and be creative with new products."
As Bleznak went on to explain, "We're using ResidentUtility at every property, and we're excited to continue to build our relationship and leverage the convenience and accessibility that Property Solutions provides." Those interested in learning more about seamless utility billing and management services through ResidentUtility are encouraged to contact their sales representative or visit http://www.propertysolutions.com.
About Woodbury Management
For over 40 years, Woodbury Management has provided exemplary service and comfortable everyday living to apartment communities throughout Michigan. The Bleznak Real Estate affiliate is committed to exceeding expectations on a daily basis across more than 5,000 apartment homes. Backed by industry-leading technology and best practices, Woodbury Management personnel are professionally trained in all facets of residential real estate management and strive for continued investment growth. For more information, go to http://www.woodburymanagement.com.
About Property Solutions
Founded in 2003, Property Solutions® is the only comprehensive property management software provider with a single-login, open-access Platform as a Service (PaaS) system. Offering a wide variety of online tools including websites, mobile apps, payments, lease signing, accounting, and resident management, Property Solutions' Entrata® PaaS currently serves more than 20,000 apartment communities nationwide, including 33 of the NMHC Top 50 Largest Managers. Property Solutions' open API and superior selection of third-party integrations offer management companies the freedom to choose the technology and software that best fit their needs. For more information, go to http://www.propertysolutions.com.