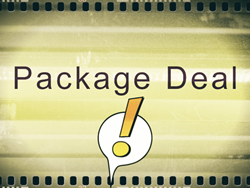 San Jose, CA (PRWEB) May 09, 2014
England Van Lines (http://englandvanlines.com) is preparing for the start of the spring busy season in the moving industry with the announcement of a very special sales package they will be launching to attract customers called the "We'll Pack You & Track You" flat rate movers package.
The package will consist of an all-inclusive move that includes the company offering in-house or in-business packing services. The entire fleet of trucks at England Van Lines has been recently modified to include GPS tracking systems—a feature that allows the company to offer timely updates on the progress of its customer's payloads. It also facilitates enhanced logistics because the company's drivers can be apprised of the most beneficial routes, varying weather and traffic patterns, and alternative routes.
Each year Moving Authority estimates that more than 10 million people will need to move across the country in the United States. Most of them decide to move during the warmer spring weather. This time of the year – a period spanning from April through October – is considered to be the busiest time of the year for flat rate movers, as customers seek cushy and attractive deals that only surface during the industry's most competitive season.
With the "We'll Pack You & Track You" flat rate movers package, England Van Lines will assess each customer's moving needs. They will then deliver a binding estimate that detail all associated costs. Lastly, they will, upon the contract being signed and agreed to, send a team of experienced movers to the home or to the business of the customer to carefully pack up all belongings. The company will handle all aspects of the move, including loading and unloading. During transit, customers will be updated on the progress of their move, including its location.
"We are thrilled to commemorate the launch of the busy season in our industry with this fabulous package," stated company spokesperson, William Alexander. "We feel that our new package addresses every aspect of the moving process, and presents a powerful option that can enable families and companies to truly enjoy a stress-free relocation, one that's powered by infallible logistics."
You can learn more about England Van Lines by visiting them online at: http://englandvanlines.com.
About
England Van Lines offers moving services nationwide for both businesses and families. The company is one of the few full service providers that offer all-inclusive and flat rate packages. In addition to standard moves, England Van Lines also offers fine art shipping and packing and crating services as well as specialty shipping services (pianos, grandfather clocks, etc.). They also offer international moving options for their customers worldwide.
Press Contact:
William Alexander
England Van Lines
(408) 514-5998