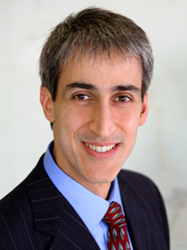 A colonoscopy not only helps prevent the development of colon cancer.
Beverly Hills, CA (PRWEB) May 13, 2014
According to a new report written by the American Cancer Society, those over the age of 50 have experienced a 30% drop in colon cancer rates over the last decade.
This drastic shift, explains Shaha Mehdizadeh, MD, a board-certified gastroenterologist at La Peer Health Systems in Los Angeles, has occurred because more people are getting colonoscopies than ever before.
"As this report shows," said Dr. Mehdizadeh, "more and more people are getting colonoscopies. The number of patient between the ages of 50 and 64 who've gotten this procedure done has nearly tripled in the last decade. This goes a long way toward explaining why the rate of colon cancer has dropped."
It is currently estimated that over 135,000 Americans are diagnosed with colon cancer every year and that around patients 50,000 will die from it.
"A colonoscopy not only helps prevent the development of colon cancer," said Dr. Mehdizadeh, "it also lowers the mortality rate by helping doctors discover tumors at an earlier stage."
Doctors currently recommend that everyone have their first colonoscopy by the age of 50. African Americans, however, are advised to have theirs by the age of 45, and those with a family history should have their first screening ten years before the age that the family member was diagnosed.
"This is highly encouraging news," added Dr. Mehdizadeh. "It just goes to show how much of a different colon cancer screening can make."
Shahab Mehdizadeh, M.D. is board certified in gastroenterology, internal medicine and nutrition. He treats disorders of the esophagus, stomach, intestines, colon, gallbladder, liver, pancreas, and hemorrhoids and places particular emphasis on prevention of cancers of the colon and esophagus. He currently serves as an attending physician for the Metabolic Support Team and is an active member of the Nutrition Advisory Support Committee at Cedars-Sinai Medical Center.
La Peer Health Systems is an outpatient surgery center in Beverly Hills, founded by doctors and focused on providing excellent patient care alongside the most cutting-edge medical treatments available. With 47 world-renowned physicians in 13 specialties, comprehensive medical treatment is offered that takes patients from consultation to diagnosis, treatment, surgery, and ultimately aftercare. The 13 medical departments include orthopedics & sports medicine, gastroenterology, head & neck surgery, colorectal & general surgery, podiatry, ophthalmology, pain management, plastics & reconstructive surgery, gynecology, spine surgery, interventional cardiology, bariatric surgery, and anesthesiology. Unlike large hospitals, La Peer's unique structure offers extremely personal care in a safe and controlled environment.