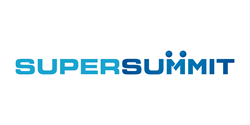 "Our vision for SuperSummit, we very much look forward to enhancing the business and personal lives of our users and facilitating the passions of talented teachers." - Marco Montemagno, Founder & CEO, SuperSummit
London, UK (PRWEB UK) 9 May 2014
SuperSummit, the first online network of live events with experts has marked its international launch with announcement of Presentation SuperSummit, gathering together the world's leading presentation and public speaking gurus under one roof (http://www.supersummit.co/events/presentation/).
In an age where access to global education is limited to a privileged few and a plethora of Massive Open Online Courses (MOOCs) have risen and wrestled to address this, SuperSummit aims to add further disruption to the online education market by empowering everyone with the opportunity to interact with free, live video interviews and learn from leading experts in their fields (http://www.supersummit.com). After spotting a gap in the lifelong learning market, it has created the first ever network of education-focused Massive Online Virtual Events (MOVEs) in a bid to offer instant shots of learning in virtual conference format.
The launch will be marked by a five-day "Presentation SuperSummit" taking place between May 12th to 16th. This remarkable virtual conference will bring together a league of world-class experts under one roof; typifying the events we can expect from the network in the future. Each day, users can engage with 2+ hours of live video chat between an expert host and an expert in the field of presentation.
The ability to present effectively is a vital skill in both a professional and a broader social context. Whether you need to communicate ideas to colleagues on a regular basis, sell products or services, represent your company at conferences or if you would just like to represent yourself in a brighter light when socialising or pursuing group-based hobbies, there is much to learn from this world-class event.
The list of presenters includes: Peter Arvai, CEO & CoFounder of Prezi; one of the biggest presentation platforms with 50 million users, Amit Ranjan, CoFounder of SlideShare; the no.1 platform for users to upload and share publicly or privately, PowerPoint presentations, Word documents and Adobe PDF Portfolios; Jeremy Donovan, Group Vice President of Marketing at Gartner Inc. and author of Amazon's no.1 bestseller "How to Deliver a TED Talk", Bill Hoogterp, Founder of Own The Room whose clients include Sheryl Sandberg and Reid Hoffman and many others.
"Presenters need new strategies to combat wandering minds. Our information saturated audiences demand to be engaged in a meaningful, visually dynamic and humanized way. SuperSummit gives us the platform to discuss best practices for presenters at a global level," said Frank J. Pietrucha, Author, 'Supercommunicator: Explaining The Complicated So Anyone Can Understand'.
"What's great about SuperSummit is it's the old school sit around the fireplace with great leaders meets Internet tech and innovation. I am honored to be part of the Presentation SuperSummit. Communication is the string that connects us all, past and present, people of all backgrounds, so it is important that voice modulation and body language is in sync with what you are trying to say," said Bill Hoogterp, Founder of Own The Room.
Exploring a wide range of subjects that will enhance both business and personal lives - from social media and marketing to table tennis, space and work/life balance - anyone with the desire to improve the quality of their lives can join the SuperSummit community, acquire new skills and knowledge direct from the experts, partake in live Q&A's and socialise with fellow learners from the across the globe. If users are unable to engage with events in real-time, they also have the option to dip into the rapidly growing video archive of +300 hours at their own convenience.
Far from being a sole-content provider, the SuperSummit network also enables businesses and advertisers to host their own unique events, reap vast promotional value and together enhance the online educational landscape for the better. Partnerships will enable businesses to focus on creating superb content whilst SuperSummit takes care of all of the tech; from the event landing page to streaming, archiving, payment collection, memberships and promotional support. The SuperSummit formulae is a welcome progression from the coldness and insularity of webinars, the lack of interactivity associated with pre-recorded video courses and the isolating effects of YouTube where finding an audience is increasingly difficult.
The brains behind this new educational network is Marco Montemagno, a digital entrepreneur, former Sky News talk show host and dynamic public speaker. Marco spent 12 years interviewing the likes of Al Gore, Steve Ballmer and Jeff Bezos before millions of Italians every Saturday morning. In his 15 year career as a digital entrepreneur he Co-founded Blogosfere, at the time one of Europe's largest blog networks (subsequently acquired by Populis), organised many events to divulge the benefits of the internet to the public including Social Media Week Italy and is able to keep his eye so firmly on the ball, he managed to rank third in Italy for table-tennis.
SuperSummit's Beta model was tested in Italy and proved profitable from the go. Montemagno tested and refined the platform interviewing some of the worlds most well known gurus in the tech and marketing sectors including Tony Robbins, Seth Godin, Gary Vaynerchuk, Brad Feld, Guy Kawasaki and many more. The process amassed strong video content that can be accessed in the archives for free. The company's expansion now sees it entering an e-learning market that is projected to reach $107 billion (£67.47 billion) by 2015, an investigation by Global Industry Analysts (GIA) has reported.
ENDS
ABOUT SUPERSUMMIT
SuperSummit is disrupting the online education market with the first ever network of education-focussed Massive Online Virtual Events (MOVEs). Founded by digital entrepreneur, public speaker and former Sky News host, Marco Montemagno, SuperSummit empowers everyone with the opportunity to interact with free, live video interviews, access archives and learn from leading experts in their fields. Online events range from 60 minute interviews to specifically themed month-long conferences. The platform also enables partnerships with independent experts who can organise and deliver their own high-quality MOVEs through the network. For more information about SuperSummit, visit http://www.supersummit.com.