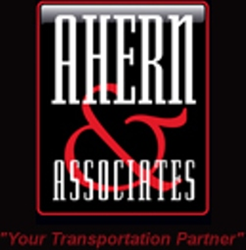 Phoenix, Arizona (PRWEB) May 12, 2014
The Ahern Advisory is one of the most widely distributed trucking and industry newsletters reaching approximately a quarter of a million readers in the US and beyond. Distributed weekly by Andy Ahern, CEO of Ahern and Associates, it is seen by many of its readers as a vital resource for up to date industry news, analysis and advice. More recently, with the industry facing both economic and legislative barriers, the Ahern Advisory has served as something of a rallying cry for the industry with several issues over the last few months devoted to defending an industry often perceived unfairly by the public and legislative government.
This stance has been well-received by industry owners and other publications who have rallied around the message in recent weeks. The latest issue titled Integrity, A Lost Art dealt with the importance of honesty and straight forwardness not only within the trucking industry but in business dealings at large. In an industry which is becoming increasingly self-reliant with few allies among law makers and the general public, the message of honesty and obligation was very well-received. Within hours of the newsletter's release, Andy Ahern was bombarded by personal responses from readers including trucking company owners, truck drivers and managers from across America.
As one reader put it, "Beautifully said. Thank you for these kind words and beliefs. Common sense is not always so common. Always great to see a person/company reach out to others in reminder." Others forwarded the message onto their own staff and drivers, looking at the encouragement to honest work as another rallying cry to an industry that needs to stand as firm as possible in 2014.
Other responses came via phone, with one caller describing how a lack of integrity from others had robbed her of almost a full working day's income and thanking Andy for standing up for "the little guy". It has been a consistent stance for the trucking luminary who recently appeared on Road Dog Trucking News fielding calls and giving advice to drivers and owners. In comments on the newsletter, he described his passion for an industry that quiet literally drives the American economy and represents so much of middle America. His hope is that more of his future newsletters provide the same encouragement as this one to those in the industry and contribute to its strength.
About Ahern & Associates, Ltd.
Ahern and Associates is North America's leading trucking and transportation management consulting firm. The skilled consultants at Ahern and Associates specialize in mergers and acquisitions of trucking and logistics companies as well as the restructuring and evaluation of existing carriers that seek to increase operating efficiency and improve profitability. You can follow Ahern and Associates through their industry newsletter The Ahern Advisory for frequent industry updates and advice from the leading minds in trucking and logistics.
For more information, please call 602-242-1030 or visit http://www.ahern-ltd.com.