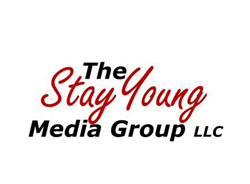 "Opportunities like this just don't come along very often and they are a valuable marketing tool." - Chris Witting, Syndication Networks Corp.
Dallas, TX (PRWEB) May 13, 2014
Listeners from around the globe tune into The Staying Young Show, which is in its fourth year of production and second year of syndication. The format of the show has evolved to include many features that listeners anticipate each week, but the latest feature, a listener medical trivia contest, comes with an opportunity for a national sponsor to name the contest and offer their products as prizes. "It's important that we find the perfect fit because we will also be endorsing their product. Endorsement is not something we take lightly. Our listeners respect our opinion and our reputation is at stake here," explains co-host Judy Gaman.
The sponsorship, which comes with a reasonable $30,000 price tag, offers naming rights for two years, two commercials per show, social media exposure, and the right to showcase products as the give-away. The questions are fairly easy with a few harder questions worth more points. Doctors and nurses are not allowed to participate since the contest is geared toward listeners with everyday knowledge on health and wellness topics. "Listener participation is a big part of successful radio. Since the Staying Young show is heard in so many markets, the sponsor should also be looking to reach the same health minded audience." Chris Witting of Syndication Networks, Corp. continues, "I can't think of a better show to advertise on when it comes to health, wellness, and longevity. Opportunities like this just don't come along very often and they are a valuable marketing tool."
The Staying Young Show is co-hosted by two medical doctors- Mark Anderson and Walter Gaman, along with health and wellness expert Judy Gaman. Together they are part of the much sought after team of medical professionals at Executive Medicine of Texas. The three have also co-authored a number of health books together, including their most recent: Age to Perfection: How to Thrive to 100, Happy, Health, and Wise, which has gained a large amount of media attention over the past few months. "Keeping people healthy is what we do best. It's about being proactive and preventing disease before it starts. Our books and radio show help us teach people what they need to know, but in an entertaining way that keeps them engaged," says Dr. Mark Anderson.
The Staying Young Show attracts exceptional guests, everyone from best-selling authors and leading researchers, to top name celebrities. Charles Mefferd of Salem Radio Network agrees, "Every week, The Staying Young radio show covers important health related topics in a fun and entertaining way. The new medical trivia contest is just the latest example of how The Staying Young Show creatively interacts with its rapidly growing audience and is a perfect sponsorship opportunity for any advertiser."
Corporations interested in this sponsorship opportunity need to provide a brief description of why their company and product are a good fit for the Staying Young Show. They must also submit their proposed name for the trivia contest along with the product which they wish to give away. Additional products will be used for contest prizes, but should not be sent until the sponsor has been accepted. Only one sponsor will be accepted and will receive the naming rights for a period of two years. All correspondence regarding sponsorship should be directed to the Stay Young Media Group, LLC. The accepted sponsorship will be announced June 9, 2014. All interested parties must submit the information above no later than June 2, 2014 by 5:00 pm ET in order to be considered.
The Staying Young Show is distributed through Salem Radio Network (SRN) (AMC-3, SR1 and AMC-8, XDS, and FTP) allowing stations to pick up the show, regardless of their affiliation. National syndication is arranged through Syndication Networks Corp and stations interested in affiliation should contact Chris Witting.