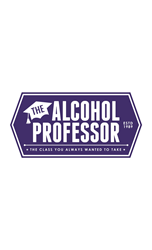 What spirits to buy for that special woman in your life
New York, New York (PRWEB) May 09, 2014
The Alcohol Professor recommends the following spirits to buy to celebrate Mothers Day.

Dry Fly Distillery Washington Bourbon, double gold winner in the 2014 Berlin International Spirits Competition, combines full, sophisticated bourbony flavors with a smooth finish impressive for a spirit as young as she is.
Teeling Vintage Reserve 21 Year Single Malt, which is aged first in bourbon casks and finished in Sauternes casks; a fantastic Irish whiskey that as a gift might even persuade her to forgive you for not calling her for so long.
Jack From Brooklyn Sorel hibiscus liqueur, silver medal winner in the 2013 NY International Spirits Competition. It's delicious sipped neat, on the rocks, with a spritz, in cocktails, in food recipes… Better yet, buy two bottles. Make her Sorel Roasted Pork Belly for dinner and give her a bottle to keep.
Sipsmith London Dry Gin (silver, 2012 NYISC) London Dry style of exceptional quality. Sipsmith is slightly drier, perfected with Martini fans in mind.
Roundhouse Spirits Roundhouse Gin (Double gold, Berlin International Spirits Competition for its London Dry Style essence)
Deep Eddy (silver, 2013 NYISC) from Austin, TX is a ton of fun. The unflavored vodka is a wonderful option but the Ruby Red Grapefruit is mighty tasty, and makes a fine drink with a splash of soda on a hot day. Great vodka need not be crazy expensive, although it can look it.
Adam Levy is the Alcohol Professor and will be the Head Judge at the 4th Annual New York International Wine Competition to be held May 18th in New York.