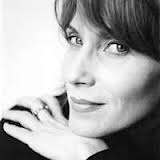 Is it pure folly to think that we are the architects of our own images? ~Giselle Minoli
New York City, New York (PRWEB) May 09, 2014
Giselle Minoli has worked creatively and professionally in dance, music, theatre, design, and the fine arts. Her work in literary nonfiction and as an essayist is influenced by the aural, verbal, tactile and visual influences of those historically rich storytelling disciplines. She writes about issues that matter to her creatively, intellectually, personally, politically, socially, and spiritually.
In addition to articles she writes (and edits) for The Journal for Social Era Knowledge, from time-to-time her stories about being a stepmother appear in StepMom Magazine. Her personal essays appear on http://www.giselleminoli.com/writing. Her weekly blog can be read on google.com/+GiselleMinoli, and her jewelry designs can be seen on http://www.giselleminoli.com/jewelry/.
In the world of fine art, Giselle is the senior writing consultant for the Chairman's Office at Christie's New York, before which she was the Vice President, Senior Business Development Liaison and Writer for the company's Chairman Emeritus.
Giselle is at work on a book inspired by her father's Italian homeland, and the passions she shared with him for flying and journeying into the unknown. She spends her spare time flying small planes, ballroom dancing, cooking, traveling...and daydreaming about Italy. Giselle lives and works in New York City.
"Is it pure folly to think we are the architects of our own images?" ~Giselle Minoli in "Women at Work:"
http://www.synaptiqplus.com/journal-winter-2013/Giselle-Minoli-Winter-2013