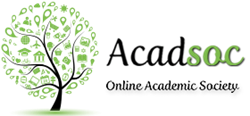 London, UK (PRWEB) May 09, 2014
Acadsoc.com is one of the leading online tutoring companies for several academic subjects through innovative e-commerce solutions. The company is now offering limited period free math tutoring online, providing students as well as teachers a great chance to learn mathematics in an interactive way through the website.
Get online tutoring assistance by logging on to http://support.acadsoc.com
The online mathematics tutor service helps struggling students in learning math. Several experienced professional tutors from leading universities are currently tutoring. Users can experience a free trial before subscribing to it.
At the press event, the Managing Director of the online tutoring center was quoted saying, "In Acadsoc, we believe that knowledge can change peoples' lives. We provide an equal learning opportunity for all, which will change the world. Our mission is to create the world's most efficient learning and teaching platform for everyone."
Besides mathematics, Acadsoc.com also offers online accounting help, philosophy & psychology, calculus tutor, computer technology, languages, politics & humanities, and many more tutoring services. Their services also include video learning and study programs, thus offering an overall exclusive education experience to the students.
The company's Vice President added, "With engaging video-based lessons, highly experienced instructors guiding the programs, high technology 2-way learning environment, graded lesson tests and certificates of achievement, students can have an extraordinary learning experience that helps them with their educational goals. We believe that all students should get a chance to experience e-learning."
Those interested in online education can enroll on the website now and try the limited-time, zero-obligation math tuition trial.
About Acadsoc.com
Acadsoc.com is a very interactive platform to learn a subject in an online classroom environment. The web portal offers e-learning in a variety of subjects like computer technology, languages, history & geography, marketing, politics, humanities, and more.
Currently, students can try the mathematics course for free, before subscribing to the paid course.