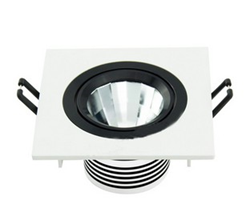 (PRWEB) May 10, 2014
COBLights.com, the leading ceiling light manufacturer, has recently released its new versions of LED ceiling lights. Now, the company is providing deep discounts, from 10 to 30 percent off, on these practical items. All people can enjoy the low rate before the end of May.
Many distributors are looking for affordable, high quality LED ceiling lights, and COBLights.com's promotion is a great opportunity to get what they want. Customers can also find many other useful lights on its one stop website. Before making a new collection, the company's specialists often carry out a lot of studies and marketing research. Owing to its cheap items, the company's sales boomed in the past few months, and it owes its success to the support of new and old clients.
In fact, most of the company's practical lights are extremely popular in the international market. COBLights.com is striving to give its clients the most cost-effective products. Along with LED ceiling lights, it is now offering COB track lights, LED spotlights, bathroom ceiling lights and so on.
Moreover, COBLights.com's fresh assortment has over 1000 items in it; they are available in several specifications. The company's knowledge and rich experience enhance the level of these brand new LED ceiling lights. They are specially created to meet the different needs of different distributors.
About COBLights.com
COBLights.com is a famous company of high quality COB products. The company insists that COB LED products are more suitable than conventional LED packages when it comes to various lighting applications. All its items are featured with great power density, efficient heat dissipation, small space requirement and high performance. It wants to make online shopping more convenient and economical for worldwide clients.
For more information about its affordable items, customers can visit: http://www.COBLights.com/.