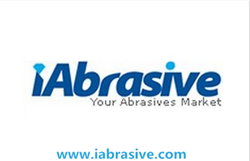 (PRWEB) May 09, 2014
There is an old saying in China that one is never too old to learn. In order to stimulate staff's working enthusiasm, iAbrasive (http://www.iabrasive.com/), a leading abrasive and diamond tools online trading marketplace, announced a comprehensive training course for all its staff on May 5th, 2014. The content of the training course includes much professional knowledge and marketing skills in the industry.
Most companies claim that they'll offer staff training several times a year in their employment advertisements, however, in many cases, the training is just a mere formality. It is suggested that entrepreneurs should know the importance of staff training. A successful training can help spread corporate culture and improve the competitiveness among employees, which is useful for the company's long-term development.
Lei, the founder of iAbrasive, has done much preparation for the training. At the first day of the training, the company staff get together to review the growth of iAbrasive. Established in 2012, iAbrasive has achieved an obvious development in benefiting overseas abrasives buyers communicating with Chinese suppliers at anytime and anywhere.
Professionalism has always been the feature as well as the advantage for iAbrasive to surpass other comprehensive B2B trading platforms. The goal of iAbrasive is to create the most professional abrasives trading platform with the best customer-oriented services.