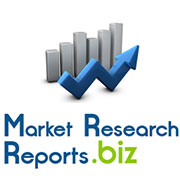 Big Data And Telecom Analytics Market 2014 - 2019
(PRWEB) May 12, 2014
Big Data refers to a massive volume of both structured and unstructured data that is so large that it is difficult to process using traditional database and software techniques. While the presence of such datasets is not something new, the past few years have witnessed immense commercial investments in solutions that address the processing and analysis of Big Data.
Browse the full report with TOC at: http://www.marketresearchreports.biz/analysis-details/big-data-and-telecom-analytics-market-business-case-market-analysis-and-forecasts-2014-2019.
Big Data opens a vast array of applications and opportunities in multiple vertical sectors including, but not limited to, retail and hospitality, media, utilities, financial services, healthcare and pharmaceutical, telecommunications, government, homeland security, and the emerging industrial Internet vertical.
With access to vast amounts of data sets, telecommunications companies are emerging as major proponents of the Big Data movement. Big Data technologies, and in particular their analytics abilities, offer a multitude of benefits to telecom companies including improved subscriber experience, building and maintaining smarter networks, reducing churn, and generation of new revenue streams.
To download the full report with TOC, visit: http://www.marketresearchreports.biz/sample/sample/174419.
Topics covered in the report include:
The Business Case for Big Data: An assessment of the business case, growth drivers and barriers for Big Data
Big Data Technology: A review of the underlying technologies that resolve big data complexities
Big Data Use Cases: A review of investments sectors and specific use cases for the Big Data market
The Big Data Value Chain: An analysis of the value chain of Big Data and the major players involved within it
Big Data in Telco Analytics: How telecom can utilize Big Data technology to reduce churn, optimize their networks, reduce risks and create new revenue streams
Telco Case Studies: Case Studies of two major wireless telecom capitalizing on Big Data to reduce churn and improve revenue
Target Audience:
Investment Firms
Media Companies
Utilities Companies
Financial Institutions
Application Developers
Government Organizations
Retail & Hospitality Companies
Other Vertical Industry Players
Analytics and Data Reporting Companies
To read more reports with, TOC, visit: http://www.marketresearchreports.biz/analysis/174419.
Companies in Report:
Accenture
Adaptive
Adobe
Amazon
Apache Software Foundation
APTEAN (Formerly CDC Software)
Boa
Bristol Myers Squibb
Brooks Brothers
Centre for Economics and Business Research
CIA
Cisco Systems
Cloud Security Alliance (CSA)
Table of Contents:
1 Chapter 1: Introduction
1.1 Executive Summary
1.2 Topics Covered
1.3 Key Findings
1.4 Target Audience
1.5 Companies Mentioned
2 Chapters 2: Big Data Technology & Business Case
2.1 Defining Big Data
2.2 Key Characteristics of Big Data
2.2.1 Volume
2.2.2 Variety
2.2.3 Velocity
2.2.4 Variability
2.2.5 Complexity
2.3 Big Data Technology
2.3.1 Hardtop
2.3.1.1 Map Reduce
2.3.1.2 HDFS
Latest Reports:
Mobile Phone Camera Module: Industry, Market and Key Technology Development
Browse the full report with TOC at: http://www.marketresearchreports.biz/analysis-details/mobile-phone-camera-module-industry-market-and-key-technology-development.
Mobile phone camera module shipment volume has continued to grow, fueled by increased demand for phone cameras thanks to the rise of social networks. Due to the current mobile phone market homogeneity, phone brands have been centering on camera upgrades as a way to create product differentiation. New modules such as OIS (Optical Image Stabilization) and MEMS (Micro-Electro-Mechanical System) and array modules have pushed into the mobile phone supply chain. Accompanying with increased Smartphone shipments, the supply chain of Chinese Smartphone components also grows in importance. This report examines in more detail the forces underlying the growing importance of mobile phone camera modules and how new module technologies are affecting the industry.
To download the full report with TOC, visit: http://www.marketresearchreports.biz/sample/sample/197243.
Table of Contents
1. Development of Mobile Phone Camera Module Market
1.1 Camera Module Market Growth Poised to Ramp up Again on Rising Demand for 3D Tracking
1.2 Camera Pixel Size Growing in Importance
2. Development of Mobile Phone Camera Module Supply Chain
2.1 Requirements for High Resolution and Lens Module Thickness to Increase Entry Barriers
2.2 Image Sensor Industry Remains Stable Due to High Technology Barriers to Entry
3. Key Technology Development of Mobile Phone Camera Modules
3.1 OIS\'Future Depends on Whether Capacity Constraints Can be Overcome
3.2 Monopoly Supplier and Inadequate Production Issues to Thwart MEMS Camera Module Development
Wearable Devices in Healthcare 2014 - 2020
Browse the full report with TOC at http://www.marketresearchreports.biz/analysis-details/wearable-devices-in-healthcare-2014-2020.
The wearable devices industry has grown dramatically during the last four years. The market value is currently relatively small for wearable devices but certain segments are expected to grow rapidly. Wearables are already making great in-roads in the fitness market. The overall healthcare market is expected to grow rapidly for wearables with some very specific scenarios and applications expected to excel in particular within the medical area.
To download the full report with TOC, visit: http://www.marketresearchreports.biz/sample/sample/196612.
In this report evaluates the current and anticipated wearable devices for the healthcare industry. The report addresses current wearable's performance, what wearable devices should be used by healthcare professionals, why and in what circumstances. The report will also provide a full market analysis on the wearable devices in healthcare from 2015 to 2020.
Target Audience:
Healthcare professionals
Augmented reality companies
Wireless device manufacturers
Wireless infrastructure providers
Consumer electronics companies
Wearable technology developers
About Us:
MarketResearchReports.Biz is the most comprehensive collection of market research reports. MarketResearchReports.Biz services are specially designed to save time and money for our clients. We are a one stop solution for all your research needs, our main offerings are syndicated research reports, custom research, subscription access and consulting services. We serve all sizes and types of companies spanning across various industries. Visit: http://www.marketresearchreports.biz/