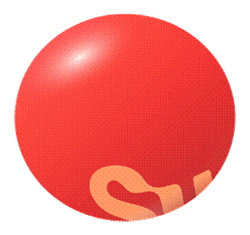 Suntico lets you access your Sage records from anywhere, across all your devices.
(PRWEB) May 12, 2014
According to a study by YesMail Interactive and Gleanster, 67% of companies rely on CRM data to target and segment their customers. A CRM system can provide numerous benefits to an organization but there are also many disadvantages, such as the required implementation, training, maintenance and compatibility.
For many small to medium sized businesses (SMBs), customer service is often their biggest competitive advantage over their larger rivals, but many lack the resources to implement a CRM system. For companies looking to improve their customer and business relationships, without the burden of installing a CRM, Suntico can offer a solution.
Suntico is an online workplace designed especially for small and medium sized businesses that use Sage 50 Accounting software. It links into a company's Sage records, transforming them into an online workplace that users can securely access from anywhere using any web-enabled device such as a laptop, iPad, Android tablet or smartphone.
Here are 10 reasons why Suntico is a real alternative to conventional CRM:
1. Start With a Database of Relevant Information
Suntico compiles a company database of customers and vendors based on actual Sage 50 information and trading records. This is built and populated in the first few minutes of setup, without the need for servers or integrations.
2. Familiar User Interface
The UI is modeled on the functionality of well-known social networking sites Therefore users will already be familiar with functions such as 'Wall' and 'Follow', and little training is required to use the system.
3. Assign Tasks and Schedule Events
With Suntico users can assign customer related tasks across teams and track their progress. Likewise they can schedule and keep track of all important customer events in a single place.
4. Mobile Access to your Sage 50 Records
Fully compatible with all current versions of Sage 50 Accounting (Sage Peachtree, Simply Accounting, Sage 50 Accounts), Suntico lets you access your Sage records from anywhere, across all your devices. It can be accessed from any web-enabled device such as a laptop, smartphone, iPad or Android tablet.
5. Easily Comment and Share News Companywide
With Suntico users can easily share news or questions on their wall by linking comments to companies and contacts. Users can comment on anything from accounts and transactions to locations or colleagues' posts. The #hashtag feature can be used to highlight popular trending themes.
6. Private Online Workplace
By maintaining a single point of contact for all accounts information, both formal and informal, Suntico saves time by keeping users informed of any updates on customer and accounts information. Users can work together, solve problems quicker and collaborate easily companywide.
7. Unique Hybrid Approach
Suntico's hybrid approach lets companies keep their Sage 50 Accounting data in their office, while providing mobility and extended functionality using secure cloud technology.
8. Integration with MailChimp
Suntico now integrates with Mailchimp, an easy-to-use email marketing service, allowing users to easily design, send and track e-marketing campaigns. Following set-up, Suntico will export the user's contacts directly into Mailchimp, where they can be added to different lists for targeted email sends. The user can then filter or segment a list based on their Suntico data in order to send highly personalized and highly effective campaigns. It is the simplest and easiest way for busy SMBs to set up a regular newsletter to customers.
9. Supports Bring Your Own Device (BYOD) Policies
As a web-based application, Suntico is not confined to a single server or office computer, meaning users can get secure access to their Sage records from their own personal devices. It is ideal for companies with a BYOD policy as Suntico operates across all modern browsers and operating systems, including Mac and Linux based systems.
10. Quick and Easy
Suntico can be implemented companywide in minutes. Following the connector download, Suntico will instantly synchronize Sage 50 data to the platform, so users can be up and running straight away.
Suntico is hosted on secure Microsoft Azure servers in the EU. All data transferred between the user and Suntico are encrypted. User roles and profiles management determines who has access to what information.
To learn more, see the Suntico website.