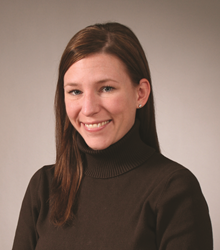 [Leah is] a steadfast and dedicated leader who continues to be an important advisor and supporter of DVLC.
CHICAGO, IL (PRWEB) May 12, 2014
Neal, Gerber & Eisenberg LLP is pleased to announce that Leah A. Schleicher, a partner in the Real Estate practice group, was honored by the Domestic Violence Legal Clinic (DVLC) of Chicago with its 2014 "Champion of Justice Award." DVLC is a nonprofit organization that supports survivors of domestic violence in Cook County, Illinois, by providing free legal services to those who cannot afford to represent themselves. Schleicher was honored at DVLC's annual fundraiser on May 1, 2014.
"[Leah is] a steadfast and dedicated leader who continues to be an important advisor and supporter of DVLC," said Margaret Duval, executive director of DVLC. Schleicher served on the board of directors for DVLC from 2007-2013 and as board president for two terms.
In Schleicher's speech, she praised the work of DVLC attorneys. "They devote their careers not to helping their clients make money or avoid or mitigate financial risk – they help their clients be safe from violence," said Schleicher. She also encouraged the legal community to find ways to support DVLC and its mission of keeping families safe, through donations, understanding the impact of domestic violence on the community, participating in the pro bono program, and by spreading the word about DVLC and its work.
Schleicher also serves as a member of the board of directors of Housing Opportunities for Women (HOW), a leader in finding permanent solutions to homelessness. Neal Gerber Eisenberg recently hosted a Charity Spring Fling: Cocktail Party and Shopping Bazaar event, with the firm donating a portion of all sales from the event in addition to the firm's charitable contribution to HOW.
ABOUT NEAL, GERBER & EISENBERG LLP
Neal Gerber Eisenberg is a Chicago-based law firm whose lawyers share a culture of teamwork and devotion to personalized client service to advance clients' business interests throughout the U.S. and beyond. Our lawyers provide legal business solutions to public and private entities of all types in connection with domestic and global business transactions and litigation. Our client base reflects a number of Fortune 100 companies, financial institutions, nonprofits and high net worth individuals. Although the firm has one office in Chicago, it represents clients throughout the world. A steadfast devotion to our single-office concept ensures that our clients will never get lost in a shuffle of thousands of lawyers or multiple worldwide offices. With 160 attorneys, the firm is suited to handle nearly any legal matter, yet small enough so clients personally know the lawyers accountable to their matters.