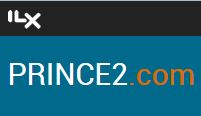 60% of project managers claimed to use bias when reporting progress to their superiors.
(PRWEB UK) 12 May 2014
According to new research from Georgia State University, Miami University of Ohio and Wake Forest University, 'The Pitfalls of Project Status Reporting', for MIT's Sloan Management Review, teams that are too eager to please their managers can actually be a negative force in projects, as they are less likely to be honest, direct and accurate. This includes those 'Yes Men' that are inclined to put a "positive spin" on things when reporting progress to superiors.
Ronald L. Thompson, one of the authors of the study, said: "Instead of taking an employee's status report at face value, an executive should solicit the opinions of others who are close to the project, obtaining views from different levels within the organization."
In one case included in the study, 60% of project managers claimed to use bias when reporting progress to their superiors, giving executives a view that isn't necessarily accurate and discouraging employees from reporting bad news at all.
ILX, a leading provider of project management training courses, has commented on these findings, pointing to more emphasis on structure and accuracy for project teams when dealing with company executives. A spokesperson for the company said:
"Part of the role of the project manager is to report progress of their work to superiors within the company, and it is always going to be tempting, especially when things are going less than ideally, to put a positive spin on the facts. With proper training with courses such as PRINCE2 from ILX however, project managers are much more able to keep on top of projects, keep things on schedule and communicate with team members and executives much more efficiently, eliminating the need for bias or inaccuracies when reporting progress."
ILX is a leading global provider of Best Practice learning solutions and consulting services and is a market leader in PRINCE2 training. Operating across 100 countries, they have delivered learning solutions to corporate, public, and consumer audiences for over 25 years. They have trained over 100,000 learners in more than 5,000 organisations across their virtual and online learning programmes, as well as in classroom environments.
PRINCE2® is a registered trade mark of AXELOS Limited.