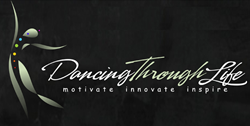 Contemporary Jazz usually is performed to softer music and consists of movements that flow seamlessly throughout a performance.
Miami, FL (PRWEB) May 09, 2014
After an extremely successful launch, Dancing Through Life's classes are beginning to expand. The Davie dance studio is offering a new Contemporary Jazz dance class to teach the fundamentals of modern Jazz dance. Much like their other classes, the Contemporary Jazz dance class will be led by a well-known dance instructor and performer.
Contemporary Jazz Dance Class in Davie, Florida
The new Contemporary Jazz dance class in Davie, Florida will be led by professional dance instructor and performer Agatha Wright. At Dancing Through Life, Contemporary Jazz dance is taught to beginners and those who want to learn and improve their modern dance skills. So what is Contemporary Jazz?
Contemporary Jazz is a kind of performance dance, often referred to in the same breath with the term "modern dance". This type of dance usually is performed to softer music and consists of movements that flow seamlessly throughout a performance. The music that accompanies modern dance, and specifically Contemporary Jazz, is usually at least slightly influence by Jazz music, but varies based on instructor, choreography, and area.
The new dance class from Dancing Through Life will be held on Tuesday's at 6:30pm and on Saturday's at 12:30pm. Dance classes at Dancing Through Life are held at the new dance studio located at 15641 Sheridan Street Suite 300 Davie, Florida 33331.
About Dancing Through Life
Dancing Through Life is a dance studio in Davie, Florida that offers a wide range of dance classes. Currently, the dance studio provides classes that range from Salsa and Bachata to Yoga, Zumba, and now Contemporary Jazz classes. The new Davie, Florida dance studio excels in providing various price structures and class types to meet the needs and desires of all of their clientele. Dancing Through Life is conveniently located in a central area that is easy to get to and welcomes everyone from all surrounding cities such as Miramar, Weston, Southwest Ranches, Pembroke Pines, Sunrise, Plantation, Fort Lauderdale, North Miami, and more.
For more information about classes like Contemporary Jazz at Dancing Through Life, visit their official website at http://www.dancingthroughlife.com or give them a call at 954-680-9919.