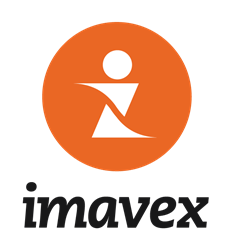 ...philanthropic partnerships, like this one with Pippa Mann and Susan G. Komen, have a special place in our heart," said Steve Burzynski, president of Imavex.
Indianapolis, IN (PRWEB) May 09, 2014
Imavex, a website design and digital marketing firm located in the Indianapolis suburb of Noblesville Indiana, has partnered with Pippa Mann to create RaceWithPippa.com, a truly unique website and marketing campaign to help raise funds and awareness for Susan G. Komen, the world's leading breast cancer organization. Donors can easily go on the website, created by Imavex, to a make a donation for every lap that Pippa Mann turns, in her bright pink race car and helmet at the Indianapolis Motor Speedway during the month of May.
The Indianapolis 500 is the most prestigious motorsports event in the world, and the entire month of May in Indiana is abuzz with activity around the famed track. Similar to the way the NFL has leveraged their audience to bring awareness to breast cancer, the Indianapolis 500 with its global audience creates a great platform to bring awareness to a disease that touches so many families, affecting one in eight women in the US.
"Millions of people will see Pippa's pink car and gear, bringing awareness to this very serious disease," said Komen President and CEO Judy Salerno, M.D., M.S.
However, building awareness of this major health issue is just part of the battle in today's digital world, where you must close the loop online, to effectively put this awareness into action. Executing a digital marketing strategy and creating an effective website, where users can easily learn more and take the next steps to donate money to support these efforts to help end breast cancer, is where the rubber meets the road. This is where Imavex was brought in to utilize their years of experience to create all of the digital marketing pieces including; the responsive website design implemented on the Imavex content management system, video production and video streaming, and the online donations ecommerce platform.
"I'm so happy with the way everything looks, and it's an amazing feeling to see people sharing the site and donations coming in," said Mann. "Everyone over at Imavex have done a fantastic job, and I cannot thank them enough for helping to make this vision a reality. It's a truly worthy cause and I'm thrilled that throughout the month of May, this campaign and website will be making a difference."
"As an organization, Imavex has over 2,000 clients that are located in over 500 cities, 43 states and 10 countries, but philanthropic partnerships, like this one with Pippa Mann and Susan G. Komen, have a special place in our heart," said Steve Burzynski, president of Imavex. "I'm excited about watching the funds roll in through the pledge site because I am 100% confident that Komen is going to put them to good use, funding research and community programs across the globe."
"My Indianapolis 500 this year is no longer about me," said Mann. "This pink car will be out on track representing Komen, representing the survivors, and remembering those who sadly did not win their hard fought battles against breast cancer."
Opening Day for the 98th running of the Indianapolis 500 is Sunday, May 11, and the pledge site which can be accessed at http://www.RaceWithPippa.com is available now through midnight on Race Day, Sunday, May 25.
###
About imavex
Imavex is a leading provider of digital marketing services and software solutions that help organizations get in front of their target audiences through websites, streaming video, mobile, email, and search engine marketing and social media campaigns. Imavex's suite of web applications enables businesses and organizations to optimize their online presence and to drive engagement to increase sales and donations, to generate the best return on investment possible. Imavex is headquartered in Noblesville, Indiana, a suburb of Indianapolis, with offices in Houston, San Diego and Fort Wayne. Learn more at http://www.imavex.com Media contact: Ryan Mull of Imavex at (317) 774-7460 XT109 or rmull(at)imavex(dot)com.
About Pippa Mann
Having grown up as a race fan, Pippa Mann began her motorsport career in Europe, before moving to the States in 2009 to compete in the Fire­stone Indy Lights Series. There she became the first female in history to win a pole at the Indianapolis Motor Speedway, and only the second woman ever to win an Indy Lights race. In 2011, Mann became the eighth woman in history to qualify for and race in the Indianapolis 500, and the first British female to do so. In addition to her racing commitments, the British driver is a regular voice on IMS Radio Network's coverage of the IZOD IndyCar Series, and has made guest appearances as co-presenter for NBCSN's television coverage of the Firestone Indy Lights series. Mann also works with young and upcoming female drivers through her association with Glass Hammer Racing – an organization created to en­courage the interest and participation of young women in motorsport. Visit http://www.pippamann.com.
About Susan G. Komen
Susan G. Komen is the world's largest breast cancer organization, funding more breast cancer research than any other nonprofit while providing real-time help to those facing the disease. Since its founding in 1982, Komen has funded more than $800 million in research and provided $1.7 billion in funding to screening, education, treatment and psychosocial support programs serving millions of people in more than 30 countries worldwide. Komen was founded by Nancy G. Brinker, who promised her sister, Susan G. Komen, that she would end the disease that claimed Suzy's life. Visit komen.org or call 1-877 GO KOMEN.