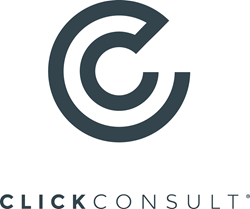 Within one year, the hot air balloon company saw a 60% average increase in revenue, a 50% increase in transactions and 31% increase in average ROI.
Cheshire, United Kingdom (PRWEB UK) 12 May 2014
Click Consult, an award-winning digital agency with a focus on search marketing, has increased the average revenue of the UK's largest hot-air balloon carrier, Virgin Balloons, by an impressive 60%. The agency's talented search marketing team also helped to raise transactions for the hot-air balloon company by 50% and their search marketing work led to a 31% rise in average ROI for the business.
Virgin Balloons approached the north west digital marketing agency in 2011 as they sought assistance in targeting specific locations throughout the UK using online advertising initiatives. The hot-air balloon company, founded by business magnate Richard Branson, believed that a portion of its 100+ launch-site locations were not as well-known as others. As a result, the company didn't feel that it was maximising its revenue.
To boost awareness of specific Virgin Balloons branches, Click Consult, who specialise in paid search (PPC), executed a series of location-based advertising campaigns which included county/city/region related keywords in accordance with Virgin Balloons' launch sites. The agency also began targeting generic keywords by implementing paid search campaigns based on brand and non-brand search terms.
Additionally, Click Consult executed various remarketing campaigns and product listing ads for Virgin and closely monitored the brand's competitors, enabling them to react to other business's latest campaigns by simultaneously promoting the Virgin brand through paid search.
Virgin Balloons and Click Consult were delighted with the results of the paid search campaigns as, within one year, the hot air balloon company saw a 60% average increase in revenue, a 50% increase in transactions and 31% increase in average ROI.
"Click Consult's paid search work continues to contribute to our online commercial success," said a spokesperson from Virgin Balloons. "Using their highly-analytical approach, they crafted campaigns to achieve our specific objectives and we're very pleased with the results."
Virgin Balloon Flights is the largest passenger carrying balloon provider in the UK, with over 100 launch sites across England, Scotland and Wales. The roots of the business were set in 1987, when founder of the Virgin Group, Sir Richard Branson, flew across the Atlantic in a hot-air balloon. Virgin Balloon Flights now flies over 30,000 people in its fleet of balloons.
Founder and CEO of Click Consult, Matt Bullas says: "When Virgin Balloons approached us in May 2011, we were confident in our ability to deliver outstanding results. Our skilled team of search marketing experts are adept at implementing effective paid search campaigns for clients that want to see exceptional, tangible results and a measurable return on investment. It was a pleasure to work for Virgin Balloons and we are pleased that they are delighted with the results we have delivered."
To read the full case study on Virgin Balloons, visit http://www.click.co.uk/case-studies/virgin-balloons/. For more information on Click Consult, visit http://www.click.co.uk or call 0845 205 0292.
About Click Consult:
Located in North West England, Click Consult is one of the UK's leading digital marketing agencies. With over 60 professionals employed and with a portfolio of over 125 clients from across the UK, Click Consult works with businesses looking for a tangible, measurable return on investment in digital marketing.
Search marketing is at the heart of Click Consult's offering, but it also provides a range of other web services, including content management, conversion rate optimisation and social media. Click Consult is a Google AdWords and Microsoft adExcellence certified company.
Contact Click Consult:
Andrew Smith
Click Consult®,
Unit B1, Willow House,
Oaklands Office Park,
Hooton Road, Hooton,
Cheshire,
CH66 7NZ
Tel: 0845 205 0292
Email: pr(at)clickconsult(dot)com