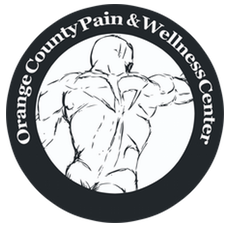 Helping Chronic Neuropathy Sufferers find Relief!
Middletown, NY (PRWEB) May 11, 2014
A condition of the nervous system that affects about twenty million Americans, peripheral neuropathy can be difficult to treat. The difficulty arises because neuropathy causes can originate from anywhere in the nervous symptom, and can be difficult to determine. Numbness, burning, pain, tingling arms, and tingling feet are all symptoms of neuropathy.
Medication is often prescribed for neuropathy symptoms, but this is typically not the top peripheral neuropathy treatment, because it fails to address the underlying cause. Orange County Pain Relief and Wellness Center has a new, highly effective treatment for neuropathic pain by using a combination of nerve block medication, peripheral nerve stimulation, and physical therapy, neuropathy foot pain can be decreased and lessoned. Orange County Pain Relief and Wellness Center has helped hundreds of neuropathy pain sufferers with this highly effective treatment. To learn more about how this cutting edge treatment can help your diabetic foot pain, call their office or visit their website.
Company Bio:
Orange County Pain Relief & Wellness Center is an integrated physical medicine practice that specializes in providing safe and effective pain relief. Striving to treat the source of medical issues, rather than simply the symptoms, the medical experts at Orange County Pain Relief & Wellness Center include medical doctors trained in rehabilitation, physical therapists, ad chiropractors, all working together to offer a variety of non-invasive, holistic healing services. Practices used include physical therapy, drug-free pain relief, and trigger point injections.
Posted by I velocity Marketing