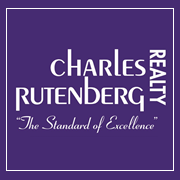 . "The firms represented are the nation's most elite brokerage firms serving literally millions of consumers with their real estate needs,"
Naperville, IL (PRWEB) May 20, 2014
Greater Chicagoland area real estate services company, Charles Rutenberg Realty, is pleased to announce their ranking in the annual RISMedia Power Broker Report. RISMedia's Annual Power Broker Report ranks firms by closed transactions and sales volume for 2013.
RISMedia's 26th Annual Power Broker Survey collected data from more than 1,000 responding brokers reporting a collective $896,865,166,104 in sales volume for 2013 and a total of 3,165,310 closed transactions. According to RISMedia, that is an increase of more than $125 billion in sales volume and more than 175,000 transactions over 2012.
Similar to the industry, 2013 was a positive year for Charles Rutenberg Realty. The firm ranked number 310 on the Power Broker Report with 2,230 transaction sides closed last year and a total sales volume of $445,947,160. These figures placed Charles Rutenberg Realty ahead of 13 other Illinois firms on the list. Charles Rutenberg Realty has achieved this honor after being in operation for only ten years. The ranking recognizes Charles Rutenberg Realty as one of the leading and highest producing companies in the country.
RISMedia President & CEO John Featherston congratulated Charles Rutenberg Realty for the prestigious ranking in this year's survey. "The firms represented are the nation's most elite brokerage firms serving literally millions of consumers with their real estate needs," Featherston said. "2013 was a turnaround year for real estate firms across the country, as consumer confidence in housing returned and buyers flooded back into the marketplace. But there are many challenges ahead for brokers and agents, from low inventory to lingering economic uncertainty. Discerning real estate consumers will look to proven real estate professionals to help guide them toward the best decision. Being included in the Power Broker Report validates your firm's reputation as a trusted resource for today's homebuyers and sellers."
Charles Rutenberg Realty is very proud of this ranking in the RISMedia Power Broker Report and the 2013 Chicago Tribune Top 100 Workplace List where it was named the number one mid-size company to work for in the Chicagoland area..
About RISMedia
RISMedia's 26th Annual Power Broker Report & Survey is based on results garnered from a survey distributed via email and available online at rismedia.com. The survey ranks residential real estate brokerage firms according to closed transaction numbers and closed sales volume for the year 2013. All sales and transaction data is submitted directly by brokerage firms and verified by the firm's financial executives, outside accounting firms and /or corporate franchise headquarters.
About Charles Rutenberg Realty:
Founded in 2004, Charles Rutenberg Realty ranked first among midsize companies on the 2013 Chicago Tribune Top 100 Workplace list. It has agents covering the greater Chicagoland area including Chicago and all suburban markets of DuPage, suburban Cook, Will, Kendall, Kane and Lake Counties. Charles Rutenberg Realty is your resource for buying, selling, renting or leasing your home. With expertise in real estate for both purchasing and listing properties in the entire greater Chicagoland area including Chicago, Naperville, Aurora, Bolingbrook, Wheaton, Downers Grove and all surrounding suburban areas, you have found the right resource for all of your real estate needs. For more information, please visit: crrchicago.com