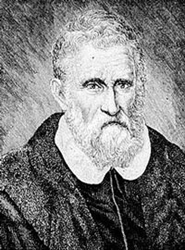 (PRWEB) May 11, 2014
The website Famous-Explorers.org has been a long awaited website to feature some of the best explorers of all time. The site shows prominent explorers from all over the world and from all of human history. On the front page is a listing of the explorers with a short bit about them and a portrait. The front page also explains how each explorer found his or her way to fame.
From the website, visitors may click on a link on each portrait to find more in-depth information about each explorer. On each individual page is a detailed biography of the explorers, featuring his (or her) date of birth, death of passing, nationality, field of expertise, awards, and how they became famous. A detailed life story of each explorer can be had for those looking to research.
The website has a simple but organized layout that is easy to browse without being too distracting. With clearly marked sections and subheadings, the site is a user-friendly experience.
When asked their motivation for the website, the publishers explained "we love history and we love interesting people. Some of the most interesting people we've come across are adventurers and explorers. They blaze the trail for others to follow, and particularly in the past, these explorers made way for connecting the many peoples of the world with their exploration. Walking the moon, discovery of the Americas, exploration of Asia, the mapping of early American by Lewis and Clark made way for connecting the peoples of different parts of the world with one another. Of course, some people may view these explorations with disdain, of a history of colonialism, imperialism, and straight up robbery of resources and domination of other cultures."
They continued, "the history of exploration really was an unfortunate history in some ways, but the best thing we can do is learn from our past so that we may avoid similar mishaps in the future."
The creators have published similar websites in the past. "History is our passion, and the biographies of explorers is no different to us." They had been successful in other history topics in the past, including philosophers and artists. They explained, "famous explorers helped to map history in the past and in the present. They helped their communities to see the world and to see the future. We wanted to present explorers in a way that encourages learning and questioning. We wished to be as diverse and inclusive as we could with the explorers that are included on the list. We may have omitted a few but eventually we wish to feature as many as we can. It is a work in progress, however, so we'll see [laughter]. We hope our visitors find the website useful."
Despite being quite new, the site is already doing a good job of featuring valuable information about the famous explorers of the world. It is rapidly becoming a reputable online resource.