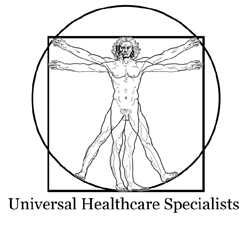 Helping Frederick MD patients live healthy and pain-free lives!
Frederick, MD (PRWEB) May 27, 2014
Over 2 thirds of Americans suffer from being overweight or obese and many researchers say that this statistic is getting worse. A local medical office in Frederick, MD offers a unique and cutting edge procedure for weight-loss.
Universal Healthcare Specialists in Frederick, MD offer the Lipo-Light Advanced slimming and toning system for non-invasive body contouring.
This simple to use, safe and hygienic therapy delivers effective results in just one treatment. Patients can have the ability to naturally slim, shape and tone the areas of the body they want including those difficult to reach areas such as waist, hips, thighs, upper legs and even the arms.
In addition to the Lipo-Light slimming therapy, they offer several different weight-loss services, including weight-loss counseling, low-calorie diet plans, and weight-loss medication.
Company Bio:
Universal Healthcare Specialists have been serving the residents of Frederick MD with the best in both natural and medical pain relief. They combine the best of physical therapy, medical care, and natural chiropractic to help patients get out of pain fast and effectively. Their team of healthcare professionals consist of Medical Doctors, Physical Therapists, Nurse Practitioners and Chiropractors who all work together to help patients live healthy and pain-free lives.
Posted by: iVelocity Marketing