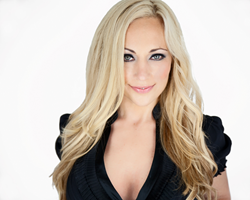 We want to be a part of your love story because true love is worth it.
Los Angeles, CA (PRWEB) May 27, 2014
Leading Matchmaking Company, Affinity Connections, Inc. welcomes veteran marketing executive Bruce Wayne Jackson aboard as official company spokesperson.
An innovative business professional with more than 28 years of marketing and sales experience under his belt, Bruce will work to develop new markets for Affinity Connections, while continuing to expand and build their customer brand. Throughout his diverse and celebrated career, Jackson has served in a variety of executive sales positions, working with everyone from BET TV to Clear Channel Radio. Bruce is the founder of Jackson Media Associates, an online Multi-Platform Digital Marketing Company which promotes Recording Artists, Actors, Models, Sports Figures, and Book Authors. He has also served as Executive Senior Vice President of Marketing for 98.2 THE BEAT L.A., an Urban Adult Contemporary Radio Station located in Los Angeles, and has worked as Producer for "The Midnight Gourmet," a popular cooking show which aired on BET TV and featured Gourmet Chef Nick Tolbert.
During a career spanning nearly three decades, Bruce has established himself a multi-talented business professional. He has sold on-air radio advertisements, marketed various music events, and worked on the marketing team for the on-air morning talk show, "Wake Up With Whoopi Goldberg," for Clear Channel Radio in Cincinnati, Ohio. Jackson is well known throughout the industry for both his marketing expertise, and "deep sultry voice," which he has lent to various commercials over the years.
Bruce Wayne Jackson will bring his considerable talents to Affinity Connections as both their official spokesperson and vital member of their sales and marketing team.
Affinity Connections specializes in matchmaking for individuals who are big on heart, but short on time. A web-based, premium matchmaking service, Affinity Connections caters to busy career professionals who are looking for love. Combining recruitment with traditional matchmaking service allows Affinity Connections to deliver a level of excellence that is unprecedented in the matchmaking industry. Singles often have lives fulfilled with friends, family, career, and travel, yet are missing that one crucial element that would make their world complete: a successful and fulfilling love life.
About Affinity Connections:
Many men and women are motivated to find a partner, but don't necessarily have the time to devote to endless dates with people who are not appropriate life matches. These busy individuals can greatly benefit from having the highest level of personal attention to find and develop a relationship with the right one.
Affinity Connections recruits candidates specifically for their clients by attending local events, social networks, hosting parties and meeting with referrals to find quality matches. This approach to matchmaking is very personalized and creates the best match possible. To get started clients must fill out a confidential profile. To learn more about the potential love life that is in store, visit http://www.affinityconnections.com and check them out on Facebook or and Twitter.