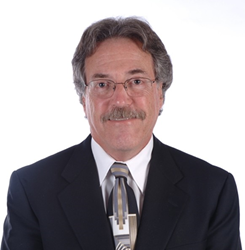 Lexington, MA (PRWEB) May 09, 2014
Dr. David Rosen, an experienced periodontist with Dental Sleep Medicine of New England, is celebrating Better Sleep Month by raising awareness of sleep apnea and its potentially dangerous side effects. Sleep apnea causes very serious problems for millions of people worldwide by interfering with patients' ability to breathe while they sleep. Dr. Rosen hopes to provide all of his Lexington clients with an effective sleep apnea treatment to ensure that they are receiving the best possible care available today.
Sleep apnea is a common sleep disorder in which affected individuals have one or more pauses in their breathing while they sleep. The pauses can last for only a few seconds or can stretch to minutes, at which point the disorder can become deadly. The disorder can also be characterized by shallow breathing and heavy snoring. Sleep apnea causes patients who suffer from the disorder to often feel sluggish and unrested no matter how much sleep they get at night. This is because the disorder prevents their bodies from getting the high quality sleep they need.
Dr. Rosen provides his Lexington patients with many different sleep apnea treatment options. The doctor often prescribes the use of a dental appliance to help keep the airway open while the patient sleeps. A continuous positive air pressure (CPAP) device may also be used for the same purpose. Instead of physically holding the airway open like an appliance, a CPAP works by continuously blowing air through the mouth and nasal passages to keep it open. Patients are required to sleep with a cushioned plastic mask in order for the CPAP to work. Dr. Rosen often suggests the CPAP be used in addition to lifestyle changes, because a leading cause of sleep apnea is obesity.
In some special cases, Dr Rosen recommends surgery as the most effective sleep apnea treatment for his Lexington patients. Laser assisted uvulopalatoplasy is one surgery that can reduce the uvula and soft palate to create better air flow. Most surgeries provide relief from the effects of snoring and mild sleep apnea. Dr. Rosen understands that sleep apnea causes many symptoms, and he listens to patients' needs to determine which treatment options will work for their situations. Those considering sleep apnea treatment can visit his website or call to schedule an appointment.
About the Doctor
David B. Rosen, DMD of Dental Sleep Medicine of New England is a periodontal practice that has provided personalized dental care for patients in Lexington, MA for over 15 years. Dr. Rosen received both his Doctor of Dental Medicine and Specialty Residency Certificate in Periodontics from Tufts University School of Dental Medicine, where he has served as a professor of periodontology since graduating. Dr. Rosen is also a Diplomate of both the American Board of Periodontology and the American Board of Dental Sleep Medicine. To learn more about Dental Sleep Medicine of New England and Dr. Rosen's dental services, please visit http://www.sleepapneadentistma.com or call (339) 970-0155.