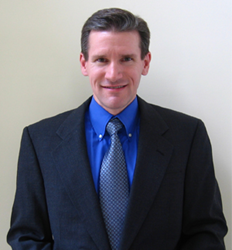 Clinton Township, MI (PRWEB) May 09, 2014
In recognition of Better Sleep Month this May, Dr. Michael Aiello is encouraging his patients to protect their health by seeking help for sleep disorders such as sleep apnea and snoring. Patients may be surprised that they can find a cure for snoring by visiting a dentist in Clinton Township, but Dr. Aiello offers a wide range of treatments to prevent snoring and sleep apnea. These treatments offer patients immediate and long-term health benefits, since sleep disorders raise the risk of numerous serious health problems.
More than 18 million Americans suffer from sleep apnea, according to the American Sleep Foundation. Sleep apnea often occurs when the airway becomes obstructed during sleep, leading to interruptions in breathing and, in some cases, abrupt nighttime awakening. Victims of sleep apnea can become chronically exhausted, and in the long term, they have a higher risk of health problems such as stroke and diabetes. Many people who snore are at risk of developing sleep apnea, so seeking treatment and finding a personal cure for snoring is worth the effort.
As a dentist in Clinton Township, Dr. Aiello has the expertise to treat sleep apnea and snoring because the behavior of mouth and throat muscles can cause both conditions. During sleep, the jaw can slip backward and throat muscles can collapse inward, causing partial or total airway obstruction. There is no universal cure for snoring and sleep apnea. Sometimes, lifestyle changes, such as losing weight or changing sleeping position, are effective. However, Dr. Aiello offers numerous solutions when these changes are insufficient. Dr. Aiello can fit a patient with an oral appliance to hold the lower jaw forward, keeping the airway open. These measures are often successful, but in rare cases, patients may require surgery to remove tonsils or throat tissue.
To receive sleep apnea treatment, patients must participate in a sleep study so a doctor can diagnose the condition. People who snore and notice other symptoms of sleep apnea, such as morning dry mouth and headaches, nighttime snoring or waking, and daytime exhaustion, should take these symptoms seriously and seek treatment. Patients who need to visit a sleep apnea dentist in Clinton Township are invited to call Dr. Aiello's office or visit his website to request an appointment.
About the Doctor
Dr. Michael Aiello is a general dentist offering personalized dental care for patients in Clinton Township, MI since 1989. Dr. Aiello received his DDS degree from the University of Michigan School of Dentistry and continues to take advanced courses and education. Dr. Aiello has trained at world renowned institutions including The Center for Advanced Dental Studies, The Harvard University School of Dental Medicine, and The Institute for Advanced Laser Dentistry. He is part of one percent of dental professionals providing the LANAP® FDA cleared laser procedure for gum disease and periodontal treatment. To learn more about Dr. Aiello and his dental services, visit his website at http://www.michaelaiellodds.com and call (586) 690-4167.