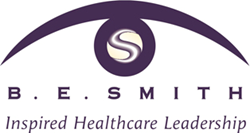 Baptist Health Madisonville is seeking a chief medical officer to facilitate and coordinate physician alignment and create a patient-centered environment.
LENEXA, Kan. (PRWEB) May 12, 2014
B. E. Smith, the only full-service leadership solutions firm dedicated exclusively to healthcare providers, has been retained to lead a national chief medical officer search for Baptist Health Madisonville in Madisonville, Ky. One of the top executive search firms in the healthcare industry, B. E. Smith has recently placed more than 900 healthcare executives into organizations.
Baptist Health Madisonville, previously known as Trover Health System, joined the Baptist family in November 2012 and has 150 staffed beds and 77 employed physicians. An integrated health provider, the organization includes a state-of-the-art critical care unit and observation unit, an education and research division, award-winning women's health, advanced cancer care and progressive heart and vascular center. Baptist Health Madisonville is the newest member of the Baptist Health System, a not-for-profit, faith-based system consisting of seven acute-care hospitals with more than 2,300 beds.
Baptist Health Madisonville is seeking a chief medical officer to facilitate and coordinate physician alignment and create a patient-centered environment. The new CMO will leverage clinical perspective to improve organizational function and quality. Key initiatives will include quality improvement and outcomes management, resource management and clinical effectiveness to insure provision of the highest quality care and compliance with regulatory and accreditation. As the liaison between administration and the medical staff, the CMO will create a positive, progressive and collaborative climate for physicians, hospital leadership and departmental staff.
The complete job posting for Baptist Health Madisonville's chief medical officer position can be found on the B. E. Smith website.
About Baptist Health Madisonville:
Baptist Health Madisonville is part of the Baptist Health family of hospitals and physicians, one of the largest not-for-profit healthcare systems in Kentucky. Baptist Health Madisonville proudly serves western Kentucky residents with eight locations to meet the needs of Kentuckians close to home. As an integrated health provider, it includes primary care and specialist physicians, a 150-bed hospital with a state-of-the-art Critical Care Unit and Observation Unit, an Education and Research Division with a Family Medicine Residency, award-winning Women's Health, advanced Cancer Care and a progressive Heart & Vascular Center. Guided by a values-based culture to deliver clinical and service excellence consistently, Baptist Health Madisonville strives for excellent care, every time. For more information, visit http://www.BaptistHealthMadisonville.com.
About B. E. Smith:
Founded in 1978, B. E. Smith is a full-service healthcare executive search firm and a top-ranked provider of senior-level leadership services including Interim Leadership, Executive Search and Management Consulting. Veteran healthcare recruiters and regional healthcare experts partner with each client to create customized solutions. B. E. Smith's proven methodology has resulted in the recent placement of more than 900 leaders into healthcare organizations worldwide. The firm utilizes a comprehensive sourcing strategy incorporating the latest marketing techniques, association partnerships, social networking and one of the largest databases of skilled healthcare executives in the industry to deliver immediate results in today's complex healthcare environment. For more information, visit BESmith.com or call 855-254-8261.