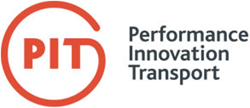 Montreal, QC (PRWEB) May 12, 2014
FPInnovations' Performance Innovation Transport (PIT) group, a not-for-profit engineering and research group for the North American trucking industry, today announced it is offering a 20% discount to fleets that join PIT before the end of June 2014.
Benefits for the Canadian and U.S. fleets becoming members of the independent testing organization include:

the ability to choose which new technologies and operational practices are submitted for fuel efficiency testing
access to past test results of fuel-efficient claims of different technologies
access to the group's engineering resources and implementation services
peer networking opportunities for fleet owners and managers
"Leveraging the disciplined PIT testing protocols allows member carriers to focus our efforts on core competencies, including managing our fleet operations," said Chris Trajkovski, VP Fleet Maintenance at Bison Transport. "Without internal engineering expertise, fleets cannot effectively determine the merits or quantify the net impact of fuel efficiency technology claims on fleet performance. If you have not yet been involved as a member fleet of PIT, I strongly encourage you to consider the benefits it would bring to your operation."
Currently, over 50 North American for-hire and private fleets in a variety of industry segments are PIT members, ranging in size from 25 to over 1,700 trucks. Member companies routinely work with the PIT engineering staff to outline the approach, requirements and testing of potential fuel-saving technologies specific to their operations. Members also benefit from networking with other fleets, benchmarking and working with original equipment and component manufacturers to accelerate their return on investment in technologies that reduce fuel use and emissions. Aftermarket technology implementation services are also offered.
"By providing our fleet members with accurate results on the return on investment they can expect from green technologies and practices, they can make more effective capital investments," said Yves Provencher, director of PIT. "Our proven controlled test-track fuel efficiency evaluation procedures include the most stringent testing protocols and guarantee independent verification of a technology's fuel efficiency performance. The result is a fuel savings projection that is highly representative of what a fleet can expect to realize in actual service."
Over 200 technologies and operational practices have been evaluated during PIT's Energotest events since 2007. Among them are vehicles, including hybrid trucks, tractor and trailer aerodynamic devices, tires and wheel balancing systems, tarp systems for dump trailers, and fuel, oil and gear lube additives, and alignment and tire pressure settings.
About Performance Innovation Transport
Based in Montréal, Québec, Performance Innovation Transport (PIT) is a group of FPInnovations. Formed in 2008, PIT is an unbiased, neutral testing organization to help manufacturers evaluate and refine prototypes and fleet managers select the best technologies to reduce costs and environmental impact. PIT works in cooperation with the U.S. SmartWay Transport Partnership, Natural Resources Canada, and Environment Canada who has selected PIT as the benchmark facility for testing green transportation technologies. PIT evaluates and implements technologies that promote efficient energy use in the commercial transportation, municipal and transit industries. Membership in PIT has grown to include 36 fleets, 18 municipalities and four federal and provincial government agencies. For more information about PIT, visit pit.fpinnovations.ca.
For more information about FPInnovations, visit http://www.fpinnovations.ca.
Media Contacts:
Terry Knee
FPInnovations
604-222-5665
terry.knee(at)fpinnovations(dot)ca
Susan Fall
LaunchIt Public Relations
858-490-1050
susan(at)launchitpr(dot)com
http://www.LaunchItPR.com
Technical Contact:
Yves Provencher
FPInnovations
514-782-4523
yves.provencher(at)fpinnovations(dot)ca