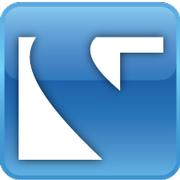 St. Louis, MO (PRWEB) May 12, 2014
A series of concerts will set the stage for the summer season at Vatterott College campuses open houses across the country. Select campuses will be hosting an open house this summer that will be accompanied by a concert.
The summer concert series will take place at three St. Louis area campuses, ex'treme Institute, NorthPark and Fairview Heights. In addition, the series will also be making stops at the Vatterott College campuses in Kansas City, Memphis, Cleveland, Oklahoma City and Joplin.
"Our students work hard and this concert series is a way for us to show them our appreciation," said Pam Bell, CEO and President of Vatterott Educational Centers Inc. "To have such impressive talent headline these concerts is a great honor and we are excited to offer so many of our students the opportunity to experience great performances."
The music lineup for each concert will vary and features a diverse group of performing artists representing music genres such as rap, R&B and pop.
St. Louis breakout artist Tef Poe has opened of Lupe Fiasco, Talib Kweli and Big Boi, and have performed alongside Common. The progressive hip-hop artist, who has performed at Loufest, has been described as "a Midwestern Nas with a pinch of Kanye, Eminem, 2pac and Ice Cube," in XXL Magazine.
Mai Lee is a pop, R&B and soul singer/songwriter. She released a mixtape in 2013 that included a sultry mix of house, pop and R&B tracks incorporating her own work in collaboration with music industry's powerhouse producers and music makers.
North County artist, Yak Boy Fresh, is known for escaping the confines of genre by offering a wide range of entertainment spanning from hip-hop, pop, country, rock and pretty much any other category his fans could imagine. He has opened for acts such as Tech 9, Bone Thugs, Machine Gun Kelly, Twista, Caskym Sno Tha Product and many others.
Top level lyricism, gritty street influence themes, killer creative hooks, an image that matches his story and tier-1 production skills have made T-Dubb-O a well-known rapper in the underground and battle scene. With over 1,000 performances under his belt, it is safe to say this young M.C. is far from a rookie.
Other artists set to perform include SMS, an ex'treme Institute graduate, R&B artist Mookie Tolliver and rap artists Bo Dean, Indiana Rome, Door Way, MC Keem, Legend Camp and Rockwell Knuckles.
The concert series schedule:

ex'treme Institute – Thursday, May 15 from 4 to 7 p.m.
NorthPark – Thursday, May 22 from 5 to 8 p.m.
Fairview Heights – Thursday, May 29 from 4 to 7 p.m.
Kansas City – Thursday, June 5 from 12 to 3 p.m.
Memphis – Thursday, June 12 from 4 to 7 p.m.
Cleveland – Thursday, June 19 from 5 to 8 p.m.
Oklahoma City – Wednesday, June 25 from 4 to 7 p.m.
Joplin – Thursday, June 26 from 4 to 7 p.m.
Fairview Heights – Thursday, July 17 from 4 to 7 p.m.
NorthPark – Thursday, July 24 from 5 to 8 p.m.
Memphis – Thursday, August 14 from 11 a.m. to 2 p.m.
ex'treme Institute – Thursday, August 21 from 4 to 7 p.m.
.
About Vatterott College
Vatterott College has been dedicated to providing quality career training to students seeking the skills to advance in their field since 1969. Vatterott, with its headquarters in St. Louis, Missouri, has campuses across the Midwest. Diploma, associate and bachelor degrees are offered in trade industries and computer technology, with 23 locations, as well as online programs, across eight states. To learn more, please visit http://www.vatterott.edu.