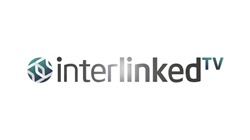 (PRWEB) May 09, 2014
InterlinkedTV was chosen recently as Media Sponsor for the REISA Symposium.
InterlinkedTV is the video news division of the Interlinked global investment community, which connects emerging growth companies with accredited investors and resource partners.
REISA is the nation's leading trade association serving the alternative investment and securities industry. They held record attendance levels at their Spring Symposium, held in San Diego, Calif. The association hosted more than 600 industry professionals, including a record number of nearly 200 broker-dealers and registered investment advisors.
REISA provides knowledge through information and education, networking and access to peers, professionals, leaders and regulators, and legislative and regulatory advocacy.
"We have a lot more types of sponsors coming to the conference and exhibiting. I think that builds excitement. New product, new asset class. It's all exciting," stated Angela Ahlholm Strauss of NoMax Group.
As a Media Sponsor, InterlinkedTV conducted interviews at the REISA Spring Symposium that are available only on InterlinkedTV.
The interviews were conducted by InterlinkedTV host, Michael Fugler. Michael Fugler is a global expert and speaker on entrepreneurship, an Attorney, Investment Banker, Coach and Consultant. He has extensive experience in radio and television, including a weekly television feature on ABC, a weekly radio program on Clear Channel, frequent guest on King Radio and many years on the Jerry Lewis MDA Telethon.
InterlinedTV is an internet video production and distribution site dedicated to entrepreneurs and investors. They feature education, public and private companies, venture capital news, and investment events. Their content is exclusive and cannot be found anywhere else. InterlinkedTV gives their members and viewers a unique chance to meet the CEOs and executives of high growth companies.
Delray Wannemacher stated, "We were honored to be a media partner of REISA at this amazing event."
About InterlinkedTV
InterlinkedTV, a subsidiary of Interlinked, is an internet video production and distribution site dedicated to entrepreneurs and investors. Interlinked is a global investment community of investors, emerging growth companies, and resource partners. Interlinked offers an efficient way for companies to maximize exposure and access a private network of funding sources and verified service providers. For investors, Interlinked provides a secure environment to find, vet and engage companies, and communicate with members. Interlinked gives members exclusive access to a proprietary investment platform, which integrates virtual data rooms, video news, a service provider marketplace, an event directory, and customized marketing services, including email marketing, video production, public relations and more. For more information, visit: http://www.interlinked.com/.
Safe Harbor Statement
This press release may contain information that constitutes forward-looking statements made pursuant to the safe harbor provisions of the Private Securities Litigation Reform Act of 1995. All statements, trends, analysis, and other information contained in this press release, including words such as "anticipate," "believe," "plan," "estimate," "expect," "intend," and other similar expressions of opinion, constitute forward-looking statements. Any such forward-looking statements involve risks and uncertainties that could cause actual results to differ materially from any future results described within the forward-looking statements. Risk factors that could contribute to such differences include those matters more fully disclosed in the Company's reports filed with the Securities and Exchange Commission. The forward-looking information provided herein represents the Company's estimates as of the date of the press release, and subsequent events and developments may cause the Company's estimates to change. The Company specifically disclaims any obligation to update the forward-looking information in the future. Therefore, this forward-looking information should not be relied upon as representing the Company's estimates of its future financial performance as of any date subsequent to the date of this press release.