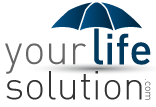 Chicago, IL (PRWEB) May 11, 2014
YourLifeSolution.com, a service which provides consumers with instant competing quotes on life insurance, is today starting a YouTube video tutorial campaign aimed at educating consumers about life insurance and tax-free retirement strategies. "The goal is to make these tutorials similar to the ones on Khan Academy. Goal one is to educate, goal two is to entertain, goal three is to generate interest in life insurance", said Eric Smith, the founder and independent life insurance agent of YourLifeSolution.com. The first video tutorial, which is being released today, is specifically about how indexed universal life insurance works and how well it would have performed if it had been purchased 20 years earlier.
YourLifeSolution.com's future plans involve releasing at least one new YouTube tutorial per week to give objective information on how life insurance products can be utilized.
Users interested in receiving instant life insurance quotes online are urged to visit YourLifeSolution.com. Information can also be obtained by phone directly from Eric Smith at 888.374.2764.