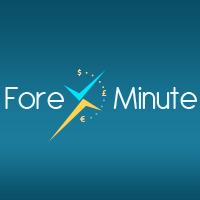 He says that ForexMinute brings similar other tips and tricks that help traders make informed decisions for profit with currency trading.
London, UK (PRWEB) May 14, 2014
According to the founder and CEO of ForexMinute, detecting bad trades and taking action when a trade is going bad, etc. are some steps that traders should take when making money with Forex. He says that ForexMinute brings similar other tips that help traders make informed decisions for profit with currency trading.
Mr. Millet says that to cut losses traders should know how to detect a bad trade and be able to exit from that trade, without any emotions as according to him a trade which is nearing a reversal point is a sign that the trade is a bad one. He also says that this trade would include the sign of having a long order placed at the pivot or psychological resistance.
He also talks about taking action on 'Bad Trades' as according to him after detecting a bad trade, traders should take the step of exiting that trade and close it immediately to cut their losses. Moreover, as he says that traders should not try and recover their losses through other trades very quickly, he tries to make traders understand that they can still profit from other trades.
Must Have a Sound Exit Strategy
Jonathan Millet says that traders should devise an exit strategy for every bad trade. According to him, a bad trade could include setting an amount on every trade till which traders will stay interested. He believes that placing a stop loss at times when traders feel that the market is changing is a common exit strategy as well.
About ForexMinute:
ForexMinute is the world's leading Forex news website, providing investors all the required tools to become a top class Forex trader. The ForexMinute.com team offers global investors an array of resources, including financial news by the minute, fundamental analysis, technical analysis, Forex tools and much more. The aim of ForexMinute is to provide investors the leading Forex education tools, so they can visit their leading Forex portal whenever it suits them.
For more information, visit http://www.forexminute.com or call +1 800 758 5780
You can have the ForexMinute newsletter delivered to you each trading day. Simply sign up today. You will be kept up to date on the latest market action. It's free and simple -http://www.forexminute.com/newsletter.