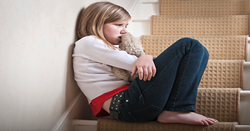 Mark Myers draws on his experience and gives us valuable insights on how to discuss emotional bullying with children and adults.
London, UK (PRWEB) May 14, 2014
What Emotional Bullying? And how to talk to children and adults about escaping the trap of emotional bullies? All questions are answered in today's exclusive interview with Mark Myers on Emotional Bullying.
In this interview, NoBullying.com Founder Ciaran Connolly talks to Mark Myers on all things related to Emotional Bullying. Mark Myers is a licensed Clinical Social Worker, also, a certified drug and alcohol counselor. He has been working in the private practice sector for over 15 years. He also has experience in working in schools systems and hospital settings and is currently located in Crystal Lake, Illinois.
On the methods bullies use, Myers said, "Whether it is cyber bullying, whether it be direct bullying. Usually, there is a full process that may go with some of the bullying. As much as we come up with avenues to address it, unfortunately, there may be just as many creative avenues that people will use to bully victims."
When it comes to talking to children on handling bullying, Mark Myers says, "It's important for parents to get kids to understand that bullying doesn't have to be being put and shoved inside a locker and it doesn't take on that form. To have enough confidence in themselves; that 'Something is wrong about this exchange that I am having with this person. Something makes me feel uncomfortable enough that I need to recognize that this is just not acceptable.' I think that's the first thing. It's empowering a kid."
As for long term effects of bullying, Myers said, "There's significant long term effects and numerous ones that children could experience through their childhood that may [give] themselves the possibility of entering into bullies is certainly a possibility. When you talk about a child that feels he is being picked on, on a regular basis, there's certainly going to be a lot of anger in that child growing up. Most things are going to be presented and most things are going to be coming out in other relationships that he or she has whether it be their own children or husbands and wives. They are certainly going to be playing a role as far as the experiences that they've had being victims of bullying."
Macartan Mulligan, Co-Founder of NoBullying.com, said, "Mark Myers draws on his experience and gives us valuable insights on how to discuss emotional bullying with children and adults as well as how to tackle cyber bullying and bullying in school as well as all sorts of spouse bullying and partner bullying."
He added that parents and teachers should make a point to educate the younger generations about the sad outcome of bullying online and offline. According to Mulligan, it is quite imperative to press for more firm laws condemning all acts of bullying and harassment.
NoBullying.com features many pages dedicated to parents, teens, teachers, health professionals as well as posts related to cyber safety and the latest news about law making concerning curbing Bullying worldwide as well as inspirational Bullying Poems and famous Bullying Quotes.
The website regularly updates its bullying statistics and cyber bullying statistics as it is essential to understand how widespread the bullying epidemic is. It also regularly runs cyber bullying surveys and questionnaires to get recent updated statistics on everything related to cyberbullying such as taunting online.
He also added that anyone suffering from bullying in any form or way can always find advice and help on the NoBullying website – but if anyone is suffering from severe bullying or cyber bullying, the best thing is to talk to someone locally – a parent, teacher or local organization that has been set up to help with specialized councilors to deal with this topic.