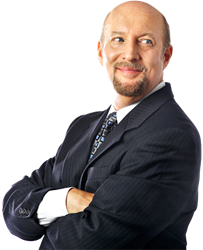 Queens, NY (PRWEB) May 12, 2014
With the major April deadline for filing income taxes out of the way, there is often little said about taxes in relation to bankruptcy. But many people still have questions after filing their tax returns. Is it a good idea to file for bankruptcy after doing taxes? What happens to your tax refund during bankruptcy? Bruce Feinstein, Esq. a bankruptcy attorney in Queens, New York, aims to continue the dialogue about taxes and bankruptcy so people are financially prepared year-round.
One major concern for people is what happens to their tax refund if they file for bankruptcy. Fortunately, in the majority of cases those who receive a tax refund will be able to keep it during their bankruptcy. The tax refund falls under the category of tax exemptions, which are certain assets that cannot be touched during a bankruptcy. Other common exemptions include social security benefits and alimony. Whether or not someone keeps his tax refund depends on certain factors such as the amount of the refund and their marital status, but in most cases that money is safe.
Those who file their taxes late in the season after the April 15th deadline and then go through bankruptcy proceedings may run into issues with their refund. "It doesn't matter if you file before or after the tax deadline; I always recommend people file their taxes on time as it can add unnecessary paperwork, cost, and consequences to an individual's bankruptcy," says Mr. Feinstein.
Even an innocent action can have negative consequences. If someone uses their refund to repay a loan from a friend, that money is no longer in the person's bank account, it is money used to repay a debt. But that person most likely has other debts to creditors, and has unwittingly put preference to one creditor over another. Since bankruptcy law does not allow this kind of preferential treatment, this action can be penalized. If the repayment was made within a certain window of time, the trustee of the bankruptcy case can retrieve that money to have it redistributed among the creditors. "People may want to repay friends and family first, but in the eyes of the law you need to repay all your creditors in a fair manner," says Mr. Feinstein. "That also means stores and banks."
It is important for people to view their tax refund in relation to all of their finances when filing for bankruptcy. Someone may want to use their exemption to cover their home, and spent their refund instead. In this case they also need be careful of how they spend their refund. Purchases that are not spent on essential household expenses can become questionable during a bankruptcy.
This information can make filing for bankruptcy sound like a difficult hurdle. But bankruptcy is set up as a system to help those who cannot repay their debts, it is not a form of punishment. NOLO, an online legal information network, has a section on their website that shares more information about tax refunds and bankruptcy. The key to a successful bankruptcy is working with an experienced lawyer to prepare for, and properly time, a bankruptcy filing. There is nothing wrong with careful planning and coordination here. It can help to ensure a smoother legal process and help clients keep the most of their assets as they regain their financial footing.
The Law Offices of Bruce Feinstein, Esq. has nearly two decades of experience in bankruptcy law, helping clients and families resolve their issues and move forward with their lives. Visit bfeinsteinesq.com for more information or call (718) 514-9770 to reach the New York office.
###