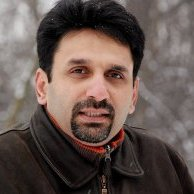 "We look to partner with other companies that share our innovative spirit and have developed products that help automate, simplify and enhance implemented business processes for our customers."
(PRWEB) May 12, 2014
Oracular(http://www.oracular.com) is a global information technology consulting firm with over 20 years of expertise in an array of technologies and industries. The company will serve as a reseller and implementation and support partner in North America for Qorus Software's flagship product: Qorus DocGeneration, the industry's first document automation solution for SharePoint.
CEO of Qorus Software, Ray Meiring, commented, "As a Microsoft Certified Partner with a solid track record of delivering solutions featuring Microsoft products, Oracular offers a very good fit for our SharePoint solutions. The company is based in the US and has significant reach, so we expect this partnership to substantially drive our penetration in that market."
As demand for document automation for SharePoint grows significantly, Qorus Software is expanding its relationship network in key markets and specifically recruiting resellers in the US, as well as the UK and South Africa.
"As a full service consulting firm, Oracular works closely with clients to resolve their unique business challenges and maximize the overall value of their IT investments. Our expert knowledge of existing and upcoming technologies allows us to innovate and find creative one-of-a-kind solutions" says President of Oracular IS, Javad Ahmad. "We look to partner with other companies that share our innovative spirit and have developed products that help automate, simplify and enhance implemented business processes for our customers. Qorus' DocGen is one such application that offers value across the board. It allows users to collaborate during the creation of documents and offers opportunities for workflows and integration points to ensure data integrity is managed throughout the process. The greatest benefit comes from time and effort savings by being able to assemble a document with the click of a button. We are confident that our customers will find this product to be very advantageous. Partnering with Qorus was a clear choice for us. We believe their product, coupled with our consulting expertise, can offer solutions and results to our customers that provide lasting value."
With increasing investment into SharePoint applications, senior executives want to see a good return for their money.
"As SharePoint takes on a higher profile within the enterprise and a larger percentage of the overall IT budget gets allocated towards SharePoint applications, business leaders are demanding that SharePoint deliver the promised productivity gains that result in significant cost savings," Meiring added." Solutions like Qorus DocGeneration are able to deliver these productivity gains by extending SharePoint functionality from content storage and content management to content creation."
"Our decades of experience in working with large complex organizations and broad Microsoft service offerings have allowed us to work with varying degrees of SharePoint presence", added Ahmad. "Products like DocGen will help elevate SharePoint positioning into the strategic application stack within any organization. Thereby, paving the way to extend SharePoint's functionality and better fit into the corporate goal of integrated content and collaboration."
-------- ENDS --------
ABOUT ORACULAR
Oracular is a consulting firm that leverages IT to enhance your business processes. Oracular has over 20 years of expertise in an array of technologies and industries. We can build, modify, and integrate your mission-critical applications to ensure reliable delivery of services you need to compete in today's marketplace. Our strong technical and functional consulting skills span industries, incorporate expansion and integration strategies, and keep pace with dynamic software changes.
Our services start with your business objectives. We listen, then strategize. We question, then suggest. We promise, then deliver. Project management and proven methodologies come standard, but every project is tailored to the client. Oracular's goal is to collaborate with you, to understand your objectives, and then develop innovative options and solutions to execute results that provide lasting value.
Our long-term customer relationships are based on a tradition of innovation, trust, and global perspective with a local focus. We live collaboration in our vision, culture, and way of doing business.
Specialties: Microsoft, Oracle, JD Edwards, PeopleSoft, RedPrairie, eBusiness and Hosting & Managed Services.
Allow us to apply our demonstrated technical expertise and real world perspective to your technology challenges. Visit our website (http://www.oracular.com) or contact us (info@oracular.com) for more information.
ABOUT QORUS SOFTWARE
Qorus Software is a global provider of document automation solutions for Microsoft Office and SharePoint. We help organizations to significantly reduce costs as well as the time and effort required to generate customized documents while improving the quality and accuracy of content. Our software also greatly reduces the potential for human error and formatting issues, improves the adherence to corporate guidelines and consistency in branding and style helping you to create great looking documents in a fraction of the time!
Qorus Software can be used across all departments of your organization to generate documents such as sales proposals, RFP responses, legal contracts, group policies, employee or customer welcome kits, presentations, financial, compliance and advisory reports, to name but a few. One solution for all of your organization's high end, on-demand document generation needs.
DocGeneration is Qorus Software's flagship product and works within SharePoint to automate the generation and customization of business documents by dynamically merging Microsoft Word and PowerPoint templates with live data and content stored in SharePoint, as well as other enterprise systems.
The company also offers a Sales Proposal Automation and RFP Collaboration solution called Qorus Breeze Proposals. This solution is built on the robust Qorus DocGeneration framework and streamlines critical sales processes through a highly intuitive interface. Qorus Breeze Proposals provides RFP (Request for Proposal) collaboration, an innovative "shopping cart" for building customized proposals and presentations from approved, re-usable sales content, and a social widget that enables users to suggest good content for inclusion in the content library and for future re-use.
Qorus is a Microsoft Gold Partner (Application Development) whose clients span industries such as financial services, insurance, telecommunications and IT companies and has offices in the United States, United Kingdom and South Africa.
Generate better documents and presentations faster!
Visit our website to schedule a demo or contact us for more information.
For more information:
Senior VP of Marketing
hthompson@qorusdocs.com