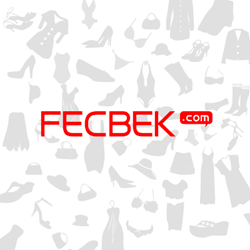 We have a huge range of women's dresses in our store, which include many hot styles in 2014.
(PRWEB) May 12, 2014
Fedbek.com, a leader in trendy wedding dresses, today announces its latest line of wedding gowns which boast fashionable, unique and exquisite designs and craftsmanship. Every bride wants to look her best on her wedding day, and Fecbek.com is here to help. The company has launched a new promotion on its wedding attire.
Every lady wants to wear her favorite wedding dress. Fecbek.com aims to help ladies here. Fecbek.com's offerings include wedding dresses in a variety of styles include A-line strapless, women, elastic, empire strapless chiffon, one-shoulder, flour length, V-neck beading, beading, sleeveless, and satin dresses, to name just a few. In addition to these wedding dresses, the company also offers wedding party dresses, bridesmaid dresses, mother-of-the-bride dresses, wedding shoes, wedding wraps and much more.
Fecbek.com is committed to providing high-quality products at reasonable prices, effective shipping, friendly online customer service. The company has been servicing customers all over the world since its first day in the industry and has received a lot of positive feedback. The company's designers and dress professionals often discuss details online with customers; all products from Fecbek are featured with distinctive and fashionable style, appearance and exquisite craftsmanship.
About Fecbek.com
Fecbek.com is a leading online retail and wholesale store specializing in selling clothing, shoes, bags, wedding and occasion dresses, Cosplay, costumes and beauty products. With a wide selection of products at a low price, the company has been universally recognized for honesty, high efficiency and thoughtful services; it has built a long-term relationship with many customers.