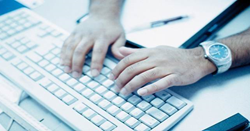 What better way to demonstrate the real issues of bullying and cyber bullying than to use numbers and statistics.
London, UK (PRWEB) May 19, 2014
NoBullying is a resource center that aims to educate everyone on the dangers of Bullying and Cyberbullying. Therefore, it releases today the complete guide to Bullying Facts.
According to the guide, it is reported that 60% of boys who bullied others from first grade through ninth grade were convicted of at least one crime by age 24. Also, 40% of those bullies had three or more convictions by the age of 24. In other words, today's bullies can be tomorrow's criminals.
Also, only 1 in 10 victims of cyber-bullying tell a parent.
Thirty percent of students who reported being bullied said they sometimes had brought weapons to school, all school shootings were related to bullying in one way or another.
The guide reaches two conclusions out of those facts, first, victims can often not really know the bully. Second, cyberbullying can go viral in seconds and is hard to erase as the digital footprint concept means that if something is once online, it is always online. Third, it is easier to be cruel using a computer or a phone because the bully can't see the victim which means there are zero chances for confrontation.
The guide lists all the recent numbers and statistics related to bullying, it also pinpoints the fact that the numbers on bullying and cyber bullying are on the rise not on the decrease, highlighting the need for stronger more efficient ways of combating bullying right now.
Parents are usually unaware of what is happening on both ends; children are very unlikely to confide in their parents out of embarrassment and anxiety of their intervention; that's why if a parent suspects that their child is being bullied whether online or at school, the best approach would be to start a casual, informal conversation using character education methods and values.
Macartan Mulligan, Co-Founder of NoBullying.com, said "What better way to demonstrate the real issues of bullying and cyber bullying than to use numbers and statistics."
He added that parents and teachers should make a point to educate the younger generations about the sad outcome of bullying online and offline. According to Mulligan, it is quite imperative to press for more firm laws condemning all acts of bullying and harassment.
NoBullying.com features many pages dedicated to parents, teens, teachers, health professionals as well as posts related to cyber safety and the latest news about law making concerning curbing Bullying worldwide as well as inspirational Bullying Poems and famous Bullying Quotes.
The website regularly updates its bullying statistics and cyber bullying statistics as it is essential to understand how widespread the bullying epidemic is. It also regularly runs cyber bullying surveys and questionnaires to get recent updated statistics on everything related to cyberbullying.
He also added that anyone suffering from bullying in any form or way can always find advice and help on the NoBullying website – but if anyone is suffering from severe bullying or cyber bullying, the best thing is to talk to someone locally – a parent, teacher or local organization that has been set up to help with specialized councilors to deal with this topic.