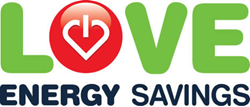 "The company has come from strength to strength over the last year and it's fantastic to see the reward, we're passionate about making life as easy as possible for customers and that attitude has got us to where we are today"
Bolton, Lancashire (PRWEB UK) 12 May 2014
Home and business energy comparison specialists Love Energy Savings are excited to announce that they have been named as finalists at the Energy Live Consultancy Awards (TELCA's). Regarded by many to be the most prestigious and recognised awards in the UK energy market, the nomination is seen to be a testament to all the hard work that has been occurring at the Bolton based firm.
The category that Love Energy Savings have been nominated in is Energy Consultancy of the Year, a title the team would obviously very much like to take home, and they will be doing everything in their power between now and the ceremony to make that the case.
The TELCA awards will be held at the National Film Theatre on London's South Bank on June 19th and the company's Managing Director, Phil Foster believes the nomination is the result of the Love Energy Savings commitment to their customers.
"The company has come from strength to strength over the last year and it's fantastic to see the reward, we're passionate about making life as easy as possible for customers and that attitude has got us to where we are today," he stated.
In order to get to the finals of what can be a very difficult category to qualify for, Love Energy Savings feel they have stuck to their original mission statement with aplomb. Unlike many energy comparison sites that are simply interested in getting details from customers so they can make a quick buck, the business ethos has always been about listening to feedback. This has been highlighted by an average Trust Pilot score of 9.2 and a rather remarkable 95% Net Promoter Score (NPS).
What Separates Love Energy Savings From The Pack?
One aspect that has been crucial to the ever increasing success of Love Energy Savings has been the online business energy comparisons that are available. The majority of sites out there are not able to do this and have to go away and make some calculations before calling or emailing the customer back. The fact that business energy customers can get this information virtually instantly and get their switch completed in next to no time, along with their team of experienced energy professionals, has allowed Love Energy Savings to provide an exemplary service time after time.
How Will This Nomination Help Energy Customers?
Ultimately, Love Energy Savings will be looking to use this nomination and potential win as a springboard to enhance their offering to business energy customers further yet. Being more influential in a tumultuous industry will be able to help the team to negotiate even better gas and electricity prices which of course, is the name of the game. Love Energy Savings are also keen to remind customers across the UK, that they also offer a very similar service for home energy customers, which can allow individuals to make even more savings.
Any home or business energy customers wishing to learn more about the offering available at Love Energy Savings can head to their Energy News Centre or read some of their ever popular Energy Guides which cover everything from how to cut your electricity bills using modern technology, to the fracking debate.