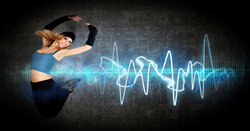 A teen will attempt to do this sexually suggestive dance and lower their self esteem just to get on the good side of potential bullies around them.
London, UK (PRWEB) May 21, 2014
Twerking has become the source of plenty of stress for parents, especially when a child has announced that he or she is going to a school dance. Could a child be encouraged to dabble in Twerking and if so, what are the possible dangers of Twerking? NoBullying tells you all about Twerking in an article released today.
Twerking is a sexual form of dance that involves a lot of grinding on each another dancer. Often, it is the girl that does the twerking, which involves a low squatting movement so that she is grinding on the boy. Much of this dance has been learned from Miley Cyrus, which as many parents know, is someone that children look up to.
As a result, when children see Miley doing this sort of sexually suggestive dance, they feel it is acceptable for them to duplicate it. If she does it, it must be perfectly fine for a teen who looks up to her to imitate her. However, many children also do not realize that she is 21 years old and therefore classified as an adult. While some may find this sort of dance inappropriate for adults as well as teenagers, it remains a fact that most people who try to dabble in twerking are under 21.
Some children are teased and bullied by the way they dance at the school dances. Those that twerk are teased, those who cannot are teased, and those who fail to do so are teased. There is no winner in who can be teased at a school dance because bullies are going to find a way to bully a person regardless of the situation. This type of dance is simply ammunition that bullies can use when they want to find something to use against their classmates in order to improve their own self-esteem.
Most children are already familiar with this dance and are seriously considering giving it a try in order to improve their social status at school. The best thing for a parent to do is talk to teens about twerking to explain how it's inappropriate. Parents need to show that it is a demeaning form of dance and they should not succumb to peer pressure in order to try it or engage in anything surrounding it.
Macartan Mulligan, Co-Founder of NoBullying.com, said "Twerking is one of the trendy fads that have a strong impact on a teen's social status among his or her peers. That means a teen will attempt to do this sexually suggestive dance and lower their self esteem just to get on the good side of potential bullies around them."
He added that parents and teachers should make a point to educate the younger generations about the sad outcome of bullying online and offline. According to Mulligan, it is quite imperative to press for more firm laws condemning all acts of bullying and harassment.
NoBullying.com features many pages dedicated to parents, teens, teachers, health professionals as well as posts related to cyber safety and the latest news about law making concerning curbing Bullying worldwide as well as inspirational Bullying Poems and famous Bullying Quotes.
The website regularly updates its bullying statistics and cyber bullying statistics as it is essential to understand how widespread the bullying epidemic is. It also regularly runs cyber bullying surveys and questionnaires to get recent updated statistics on everything related to cyberbullying.
He also added that anyone suffering from bullying in any form or way can always find advice and help on the NoBullying website – but if anyone is suffering from severe bullying or cyber bullying, the best thing is to talk to someone locally – a parent, teacher or local organization that has been set up to help with specialized councilors to deal with this topic.