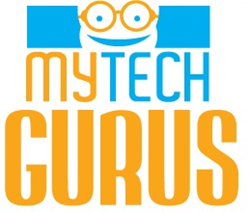 Hackers and spammers are always evolving and at a much faster pace than software vendors.
Greenwich CT (PRWEB) May 13, 2014
My Tech Gurus today released tips outlining the top five reasons to use third party customer support. This advice comes on the heels of the Windows 8.1 release, as many businesses and consumers have experienced difficulty navigating the newest version of the operating system and have encountered bugs within Microsoft's Internet Explorer browser*.
In April, Internet Explorer users experienced a bug associated with the web browser, which allowed hackers to control users' PCs. While Microsoft rushed to address the weakness in its popular web browser, My Tech Gurus experienced an influx of support calls from customers seeking guidance and advice on how to protect themselves and their computers from this bug and from hackers and computer viruses in general.
"Hackers and spammers are always evolving and at a much faster pace than software vendors," stated Uvaraj, director of support.
In light of this recent incident, My Tech Gurus recommends that consumers use third party customer support to protect themselves, their computers and their data.
Top 5 Reasons to Use Third Party Customer Support Services like My Tech Gurus:

24/7/365 support: Most third party customer support services, like My Tech Gurus, are available around the clock. Customers can call in at any time day or night to get instant access to PC tech experts.
Easy to understand, patient, conversational and personable staff: My Tech Gurus believes that doing business with a technology company should be easy and pleasant. My Tech Guru's certified technicians are always patient and friendly, and customers are never transferred to an overseas representative.
No wait time: Many times when customers call into customer support phone lines, they are put on waiting lists and are placed on hold for extended periods of time. As a third party customer support service that is available 24/7, My Tech Gurus is able to greatly minimize waiting time.
No run around: A customer who mistakenly chooses the wrong menu option will not be sent back to the beginning. Instead, they will work with a customer service representative to get to wherever they need to be. My Tech Gurus certified technicians can help with almost anything technical, even if it is something as simple as, "is it plugged in?"
No push to purchase: My Tech Gurus always puts customers and their needs first. Technicians are available to help customers with nearly any technical problem and will never push a customer to make a purchase.
To learn more about My Tech Gurus, please visit http://www.mytechgurus.com.
About My Tech Gurus:
My Tech Gurus is an Independent Remote Technical Support company specializing in Technical Support, Customer Support, IT Infrastructure Management, Remote IT Services, Data Backup & Retrieval. My Tech Gurus has more than 500,000 customers with customer bases in the USA, Canada, the UK and Australia. My Tech Gurus' delivery model is based on the principal of taking work to the location where the best talent is available, where it makes the best economic sense, with the best possible service. The management team is comprises of investment banking executives, former CIOs of Fortune 500 companies and IT professionals. For more information, visit http://www.mytechgurus.com.
Sources:
*"Internet Explorer bug lets hacker control your PC," by Jose Pagliery on CNNMoney, published April 28, 2014. http://money.cnn.com/2014/04/28/technology/security/internet-explorer-bug/