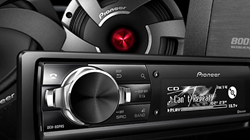 (PRWEB) May 14, 2014
CARiD, an online retail store and a trusted supplier of high quality automotive details, regularly introduces new updates to its e-commerce store. Just recently, this American company added a new category to its Internet store. The section now unites automotive audio devices and electronics, including subwoofers, speakers, GPS systems and other sound and electronic equipment. Due to the latest improvement, online shoppers from all over the US can now experience full advantages of browsing, selecting and purchasing items online - http://www.carid.com/car-audio-electronics.html.
The introduction of new audio and electronics section significantly facilitates user experience and contributes to the overall functionality of the website. CARiD.com has been in the automotive market for over a decade now, which is why during the years it has had a chance to greatly expand the assortment of available goods. Right now this online store supplies a vast variety of articles from cargo liners to car batteries, which is why the division of items into relevant categories is essential in order to provide the best shopping and browsing options.
By making use of the latest audio and electronics section, prospective buyers will now have a chance to browse a vast choice of stereo systems and stereo dash kits; amplifiers; video monitors; back up and parking cameras; security and alarm systems; various Bluetooth accessories, including car kits and handsfree handsets; a wide range of audio switches and fuses; plenty of hidden, telescopic and power antennas, and so on. CARiD is happy to offer its customers only the best audio and stereo systems from the leading international brands, including Pioneer, Kenwood, Kicker, JBL, Polk, and Alpine; latest GPS systems from such renowned manufacturers as Magellan, Garmin and TomTom; radar detectors from Escort, Cobra, Whistler, and Beltronics, etc. Each of the distributed brands meets the highest international quality standards, which is why every item in the list is an example of a carefully tested and polished to the perfection product.
In addition, the customers are free to use a more detailed search system, where visitors have a chance to select products based on keywords, model numbers, or even years of production. Moreover, the introduction of the new search category is just the beginning of CARiD's overall journey to the improved navigation and functionality of the website. The company constantly works on the implementation of new features, which is why in the nearest future CARiD clients can expect more innovations aimed at the perfection of site navigation and overall user experience.
About CARiD: CARiD is an American retail store that was founded in New York in 2003, but later on relocated to New Jersey. This supreme location allows the company to maintain a spacious warehouse at a reasonable rent rate, which is consequently reflected in its moderate pricing policy and the ability to offer high quality goods for a fairly low price – one of the main reasons for the company's popularity all over the US.
Location: 
1 Corporate Drive 
Cranbury, NJ 08512 USA 
Phone: 800-505-3274 (toll free) 
Fax: 609-964-1983