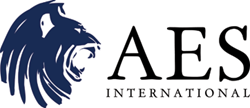 Carlton shares our vision to deliver legendary standards of independent financial advice
(PRWEB UK) 15 May 2014
AES continues to grow and champion 'Positive Change' within the international financial advice market and Carlton will play a pivotal role in this journey.
Providing clients with wealth preservation strategies and investment advice, Carlton will take into consideration complex issues such as global tax planning and succession planning across family members. Before moving to Dubai, Carlton worked at Barclays Private Bank in London, advising wealthy families about onshore and offshore tax solutions. He has a 15 year track record in private wealth management.
CEO Sam Instone commented, "Carlton brings a wealth of experience and shares our vision to deliver legendary standards of independent financial advice to the clients we serve all over the world."
Before joining AES International and Barclays, Carlton worked at Grant Thornton, a leading UK tax based accountancy practice where he advised clients on tax-efficient UK and International solutions for holding wealth, typically created through the sale of their businesses or services to global companies including Google, Red Bull Formula 1 and Blackrock Asset Management. He has also advised footballers from the Barclays Premier League, PGA Tour golfers, international pop stars and TV and media companies with particular focus on domicile, cross-border and international financial planning.
About AES International
AES has been recognised by the Sunday Times Virgin Fast Track 100, as the fastest-growing UK financial services business and has been awarded Investors in People Champion status, joining the top 1% of all Investors In People accredited businesses.
AES International is the trading style of a multi-award winning financial services group that is licensed to give investment and insurance advice in over 34 jurisdictions worldwide.
The company's approach is strongly differentiated from its peers. As multi-award winning independent financial planning specialists with a global perspective, AES International seeks to export UK best practice into the international financial advice marketplace, focusing on quality, both in terms of the financial advisors they recruit and the financial planning they provide. The company's values driven approach is reflected in their unique Partnership Charter for advisors, which brings peace of mind and security to partners and clients alike.
AES International seeks to bring positive change to international financial advisory services and specialises in multi-jurisdictional, cross border, expatriate, and non-domiciled client advice, investment and insurance services. This means they deliver professional services to international private client advisers, wealth managers, and other financial services firms who serve internationally mobile professionals, offshore clients/trusts and the expatriate sector.
Financial Services offered by AES International
International Financial Planning | Offshore Private Banking | Investment Management | Tax Planning Services
See how AES International is changing international financial advice at http://www.aesinternational.com