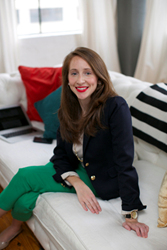 "The most appealing parts about TTS are that it's affordable and they offer a part-time program. While it was an investment and it took time away from immediate business needs, I see the long-term return as invaluable." -Megan Rhinehart, Zuit Cofounder
Charlotte, NC (PRWEB) May 14, 2014
Tech Talent South Alumni Review their Code Immersion Experience and Answer the Question..."What Next?"
Tech Talent South, an Atlanta-based code education startup, has over forty graduates throughout the Southeast and many more on the way. With intensive courses and training programs focused on web development, the startup aims to develop more tech talent in the Southeast and empower those on a mission to do something BIG.
With the "Learn to Code" movement heating up across the country, curiousity is on the rise as to what these "hacker schools" or "coding bootcamps" are all about, why people are hungry to sign up, and after completion, what comes next.
According to Richard Simms, a cofounder of Tech Talent South, "these days, there are a lot of great reasons to want to learn to code and more importantly, how to build things and solve real world problems with technology. If you want to be a developer, that's awesome. But you don't have to want to spend your days hunched over your computer hacking away to benefit tremendously from understanding how software is built, how to communicate with developers, and how to prototype and pursue your own ideas. Given our background in startups and passion for entrepreneurship, one of the most exciting things for me and my cofounder, Betsy Hauser Idilbi, is talking with those students that come into our program with big ideas for their own that they're looking to develop and pursue. Seeing that passion and watching them work to make that idea a reality is what makes us really love what we do."
Tech Talent South recently surveyed a number of their alumni to review their experience, shed some light on the 8-week program, and share some updates on where this winding journey into coding has taken them.
Tech Talent South Alumni: Where are they now?
Megan Rhinehart, Zuit Cofounder:
TTS Winter 2014
Tell us a bit about yourself and what initially sparked your interest in the tech scene.
"I am the Co-Founder of Zuit, custom tailored business suits for women online. I wanted to learn to code for my own professional development as well as to better lead our team as we grow in the future. I had a great group of Tech Talent South students on my team for Startup Weekend where we won 2nd Place Overall, as well as 1st Place in Peer & Best Design."
What was most appealing to you when looking at our program, and what did you feel your overall goal was when learning to code?
"The most appealing parts about TTS are that it's affordable and they offer a part-time program. While it was an investment and it took time away from immediate business needs, I see the long-term return as invaluable."
Roberto Rivera, Serial Startup Lover:
TTS Fall 2013
What's brewing for you now & what are some goals you have set for yourself with coding for the future?
"In the next few weeks I will be joining a startup in Germany as a Rails Developer intern. I'm very excited for this opportunity, it will definitely get me out of the comfort zone (I have to learn German the hard way.) Along with that, pretty soon I will be launching an app under Code For America to help citizens in Puerto Rico visualize where crimes are happening, so they can know what's going on in their communities and act according to their situations."
What was your favorite part of the program?
"I can't say there was a specific favorite part, but the combination of people from different backgrounds with the same purpose- learning to code, and the awesome teaching skills and experience of our instructor made the whole program my favorite part. In addition, I really liked that the program encourages students to participate in activities outside the classroom. I participated in every activity I could get in, like Atlanta Startup Village, Startup Weekend, SW Next, just to say some."
Chris Jones, Graphic Designer & Founder of SeeJones Creative
TTS Fall 2013
How has learning to code helped the mission and goals of SeeJones Creative?
"Learning to code helps the mission and goals of my business by enabling me to make my clients' vision come to life. I'm in the business of creative problem solving, so if a client solution entails a web app that, for instance, needs to help them locate customers in a particular area, I now have the knowledge to either offer that service or to effectively communicate with an experienced developer in their own language in order to collaborate or bring them in on the project."
What was your favorite aspect of joining the TTS community in retrospect?
"I really love the mantra of Tech Talent South, which is 'Learn to Code, and Do Something Big.' It's part of what's motivated me to step out and build my own company. One of my favorite aspects was the exposure to the Atlanta tech and startup scene. Not only did we learn to code, but we also learned about places and opportunities where we could do that, whether looking for a new career or setting out on our own. There are a lot of really exciting things going on in the city of Atlanta and TTS opened my eyes to all of that."
Sarah Hudson, Web Developer:
TTS Fall 2013
And of course we would love to know, (the best part) what's life like now, after completing the 8-week cohort?
"Great! I'm so much happier than I was - and not just in the job situation. It really boosted my confidence overall and I loved working with everyone at TTS, both the students and the instructor. I had a lot of fun and a lot of good opportunities and experiences come through it, ones that I really do treasure. And now I love my job - I'm working at a really cool start-up in Charlotte called CheckAppointments, doing Software as a Service. Right now I'm doing a lot of front-end development using AngularJS, and will eventually be working with Java for the back-end."
Adia Dightman, Founder & Director of Creative Nuova
TTS Winter 2014
Now that you're officially an Alumni, how do feel about the value of learning to code now that you can see the full spectrum of possibilities?
"Learning how to code is a skill set that's ever-evolving. I believe having the knowledge of Tech Talent South's code program is a plus for personal and professional growth. The world is changing and being a part of this tech boom is extremely important to the next generation."
So, you are officially a woman in tech, and that's awesome. How do you feel learning to code has empowered you personally?
"I went out frightened about this new ability. I was not sure if my brain could handle such a complicated language, but I pulled through and I completed the program. The journey with TTS was the greatest decision of my life. I survived. That is all that matters."
What are you up to now! And, what's the future brewing for you? Any new plans?
"I just launched my company Creative Nuova, which is a new media website. I want to take CN to new heights especially in the South."
To read the full interviews from these Tech Talent South Student Reviews, visit Tech Talent South's blog.
To learn more about Tech Talent South, visit http://www.techtalentsouth.com.