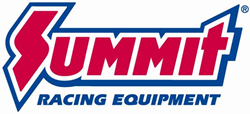 Tallmadge, OH (PRWEB) May 13, 2014
Improve handling and steering, lengthen tire life and diagnose wheel alignment issues in minutes on any vehicle—no lift required. A QuickTrick Wheel Alignment Tool lets you check caster, camber, and toe-in in minutes, and is accurate to within 1/10 of a degree. That will help improve steering effort and handling as well as increase tire life. The QuickTrick tools are also invaluable for adjusting alignment settings at the track—and all for less than the cost of two alignments at your friendly alignment shop. The QuickTrick Alignment Tools are designed to fit wheels with or without a lip.
TOTAL PACKAGE DUAL VERTICALS WHEEL ALIGNMENT TOOL
The Total Package Dual Verticals Wheel Alignment Tool can measure caster, camber and toe on both sides of the vehicle at the same time. It comes with a digital magnetic gauge for simultaneous dual front- or back-wheel alignment readings. The Total Package kit also includes:

Two digital gauges with level and recalculate feature, accurate to within +/- 0.1 degree
Verticals to handle wheels from 13 to 22 inches in diameter
Two rubber enclosed measuring tapes with large metric and SAE marks
Two nine inch reversible camber bars with accessories for wheels
Allen wrench, spacers, end caps, and accessories
Complete instructions on checking your measurements
Storage case
PRO SYSTEM WHEEL ALIGNMENT TOOLS
The QuickTrick Pro System measures caster, camber, and toe on just one side of the vehicle at a time—a more affordable alternative to the Total Package System. It includes:

Digital gauge with level and recalculate feature, accurate to within +/- 0.1 degree
Two rubber enclosed measuring tapes showing large metric and SAE marks
Complete instructions and storage case
Summit Racing has Pro System Wheel Alignment Tools that fit 13 to 18 inch and 17 to 22 inch diameter wheels.
QUICKSLIDE WHEEL ALIGNMENT TOOLS
These QuickSlide Wheel Alignment Tools have a slide-on design that uses QuickTrick's patent pending QT Lip Pins that fit on the wheel rim. This makes adjustment easier—and that allows you to concentrate on measuring caster, camber, and toe without wasting time setting up the tool. The QuickSlide Wheel Alignment Tools include a digital gauge, three QT Lip Pins, instructions, and carrying case.
The QuickTrick web site has plenty of videos that show how to use any of its Wheel Alignment Tools:
SEE ALL QUICKTRICK WHEEL ALIGNMENT TOOLS AT SUMMIT RACING.
Summit Racing Equipment
http://www.SummitRacing.com
1-800-230-3030