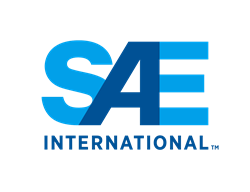 SAE Credentialing started in 2013 to offer industry professionals an opportunity to earn specialized certificates and certifications.
Warrendale, PA (PRWEB) May 16, 2014
SAE International announces that two of its Professional Development partners now offer new training sites for knowledge enhancements and hands-on SAE Credentialing assessments.
SAE Credentialing started in 2013 to offer industry professionals an opportunity to earn specialized certificates and certifications. A component of the credentialing initiative was developed to partner with select training providers by attaching an SAE Certificate of Competency or Mastery for those who pass an approved learning assessment. Current partners include Automotive Research and Design (AR&D) and LHP University (LHPU), both of whom SAE vetted as having valuable and credible training programs.
AR&D's new training Center, located in Fitchburg, Wis., is a state-of-the-art facility that delivers aftermarket Hybrid and Electric Vehicle hands-on intensive training. Industry professionals and educators from around the world can complete training that empowers them with confidence, knowledge, skills, and competencies to effectively diagnose and service all HEV vehicle makes and models. Their conveniently located 6,500 square feet facility is equipped to support an interactive high-value learning environment for up to 24 trainees.
Located at 2881 Commerce Park Drive in Fitchburg, Wis., the facility is the new site for AR&D's training courses, including the "Advanced HEV Diagnostics Certificate of Competency" course, delivered in collaboration with SAE. For more information, visit http://www.go2hev.com/5day-sae-international-advanced-hev-diagnostics-credential-course.
LHPU, a branch of LHP Software, will offer its new "Fundamentals of Control Systems Certificate of Mastery – Gasoline" program at a recently-opened facility in Troy, Mich. The six-week hands-on controls course, launching this June, provides a basic overview of embedded systems, model-in-loop testing, gasoline engine systems, and additional content. LHPU graduates have a track record of securing positions at automakers in the Detroit area in controls, calibrations, and systems engineering. Individuals who complete the program will have an edge on their competition, particularly with the Certificate of Mastery from SAE International. For more information on this program or the Fundamentals of Control Systems – Diesel Certification of Mastery, also delivered in collaboration with SAE, visit http://lhpu.com/.
The LHPU Training Center is located at Specialized Vehicles, Inc., 2468 Industrial Row Drive in Troy, Mich., 48084, minutes from SAE International's office, also in Troy.
SAE's Credentialing program also features multi-course certificates, a Vehicle Electrification Certificate of Competency, a Design Review Based on Failure Modes (DRBFM) Certificate of Competency and two professional certifications; one in Vehicle Electrification and one in DRBFM. For more information on all of the credentialing products, please visit - http://training.sae.org/credentialing/.
SAE International is a global association of more than 145,000 engineers and related technical experts in the aerospace, automotive and commercial-vehicle industries. SAE International's core competencies are life-long learning and voluntary consensus standards development. SAE International's charitable arm is the SAE Foundation, which supports many programs, including A World In Motion® and the Collegiate Design Series.