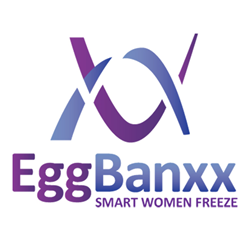 New York, NY (PRWEB) May 12, 2014
On the segment titled, "Delaying Pregnancy Becomes New Normal", anchor Brian Williams said, "Women are waiting longer to have children if they can afford to" and cited that in the last decade, there's been a 35% increase among women [ages 40-44] having children for the first time and up 900% over the last 4 decades in women over 35 having their first child. The segment goes onto to acknowledge that, "a growing number of women are freezing their eggs at a younger age, [since it's] no longer considered experimental", adding that many call egg freezing, "insurance against an uncertain future".
"But freezing eggs is expensive and rarely covered by health plans, the average cost for one round is $13,000, there's also an annual storage fee; and the longer a woman waits, the less likely eggs will be healthy; that's why companies like EggBanxx and others are cutting costs or offering payment plans to make freezing eggs affordable."
With NBC Nightly News and its more than 9 million viewers, this is the kind of global awareness that egg freezing needs so that women can be confident about preserving their fertility. "We're honored that NBC Nightly News choose to highlight our esteemed EggBanxx program. On the heels of this Mother's Day weekend, we want to provide options to women who want to one day be mothers," said Gina Bartasi, Founder and CEO of FertilityAuthority, and added, "with 60 doctors in 50 locations, we can provide her both options as well as convenience."
To see the full NBC Nightly News piece: http://www.nbcnews.com/nightly-news/delaying-pregnancy-becomes-new-normal-n101936
To learn more about joining the EggBanxx network of fertility treatment centers, email EggBanxx at info(at)EggBanxx(dot)com or call 646-350-0748.
If you're in Chicago, attend a free EggBanxx event this Thursday, May 15th, from 6-8pm, at Hotel Monaco, 225 N Wabash Ave, Chicago: https://www.eventbrite.com/e/free-egg-freezing-informational-event-in-chicago-rsvp-today-tickets-10744421855.
About FertilityAuthority
EggBanxx is part of the FertilityAuthority family of websites including FertilityAuthority.com, FertileThoughts.com, IVFAdvantage.com, EggFreezingCosts.com, EggBanxx.com, GenderSelectionAuthority.com. With more than 1 million visitors monthly, FertilityAuthority is the world's largest online destination for finding and managing fertility issues. FertilityAuthority's marketing platform enables patients to connect with doctors in a reliable and convenient way while simplifying the search for trusted fertility doctors or fertility clinics. Through its patient matching platform, tools and comprehensive, interactive resources, FertilityAuthority assists patients in making more educated decisions when establishing the important connection between patients and the physicians who can assist them in their family-building efforts.