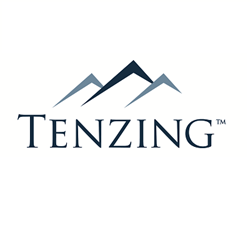 By using AWS infrastructure with Tenzing's platform expertise in Magento, merchants can deliver flexibility and scale in a turn-key fashion.
Toronto, ON (PRWEB) May 12, 2014
Tenzing, a leading provider of enterprise commerce platform managed services and hosting solutions for retailers, today announced the global availability of Magento Optimized Hosting on Amazon Web Services (AWS).
Tenzing's compliment of Magento managed services for AWS delivers optimization across four key areas for leading merchants, brand manufactures and pure-play retailers, namely deployment, performance, security and reliability.
Merchants benefit from Tenzing's full range of managed commerce services for Magento which are designed to ensure high performing, secure, reliable and economical operations. These services allow merchants to maximize sales, relative to the operational spend on the underlying infrastructure and operational services needed to manage an enterprise store front. Magento merchants using Tenzing can leverage the scalability of the AWS platform and the additional scalability of Tenzing services to address seasonal and unexpected spikes in demand with unprecedented ease.
"Merchants rightly want to focus on revenue generation from their commerce platform, whether they are multi-channel or working towards an omnichannel experience for their customers," said Brian Shepard, CEO of Tenzing. "Merchants need a capable technology and business partner that delivers expertise at the platform and application level. With Tenzing's Magento managed services on AWS, the merchant has a powerful platform that when deployed optimally for performance, security, reliability and availability, will accomplish the goal of revenue maximization while balancing operational costs."
Tenzing has worked with Magento engineers, leading System Integrators, AWS and merchants to design, test and certify optimized Magento reference architectures for AWS.
"By using AWS infrastructure with Tenzing's platform expertise in Magento, merchants can deliver flexibility and scale in a turn-key fashion," said Derek Jacobson, Vice President, Ecommerce and Web Content Management Systems at Levementum." Tenzing expedites time to launch, tunes, manages, and maintains AWS instances and the software that powers Magento, which means that we can confidently focus on helping merchants achieve what matters most: delivering remarkable customer experiences that grow revenues."
Magento Optimized Hosting on AWS also delivers flexible, affordable disaster recovery. Merchants can opt between an affordable "pilot light" configuration that is backed by a 99.99% Site Availability SLA or a "warm standby" configuration that is backed by a 100% Site Availability SLA.
"Reliability is crucial for merchants, and one of the areas where AWS shines is in delivering reliable, affordable disaster recovery," said Dave Geada, Director of Marketing at Tenzing. "Tenzing has incorporated these capabilities into our AWS reference architectures for Magento and combined them with other managed services like layered monitoring to ensure merchants will be open for business. The combination of AWS infrastructure and Tenzing's commerce expertise is a powerful alternative for merchants and delivers a strong ROI over other traditional forms of disaster recovery."
Tenzing is unveiling Magento Optimized Hosting on AWS at this year's Magento Imagine Conference May 12th – 14th in Las Vegas. Visit us at booth #61 for a personalized demonstration of the offering or visit us online at http://www.tenzing.com/ecommerce-hosting/magento-optimized-hosting-on-aws/.
About Tenzing Managed IT Services
Founded in 1998, Tenzing delivers more than scalable infrastructure, fast networks and great managed services. Tenzing combines deep commerce platform expertise, advanced managed services, and extensive industry partnerships to help merchants increase revenues and deliver remarkable customer experiences. Retailers, SIs and ISVs choose Tenzing because we help them increase SEM performance, reduce shopping cart abandonment rates and ensure performance during peak seasons. Tenzing is AT101SOC 2 Type 2 Certified (formerly SSAE 16) Type II, ISO 27001, PCI-DSS and VISA PCI certified with datacenters in the US, Canada and United Kingdom. For more information, visit: http://www.tenzing.com.
About Levementum
Levementum is a full service eCommerce and CRM consulting firm serving over 500 clients and businesses throughout the United States and Latin America. Its experts provide unrivaled eCommerce & CRM strategy, implementation and integration capabilities, helping companies identify and deliver value with pace, certainty and strategic agility. As a premier Magento, Salesforce.com and SugarCRM implementation partner focusing on the entire implementation life cycle, Levementum's services include site setup, discovery and design, data migration and loading, integration services, managed services programs, training and adoption.
Levementum is headquartered in Phoenix, Arizona with offices in California, Texas and Oregon. For more information visit: http://www.levementum.com.