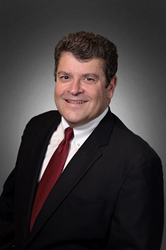 (PRWEB) May 13, 2014
Habif, Arogeti & Wynne, LLP (HA&W), the largest Georgia headquartered tax, accounting and business consulting firm, is proud to announce that Robert Arogeti will receive the Annual Selig Distinguished Service Award presented by the American Jewish Committee (AJC) Atlanta on May 21.
The annual award recognizes Atlanta residents for their dedication and service, not only to the Jewish community, but to the Atlanta community as a whole. This award was established in 1987 in memory of Caroline Massell Selig and Simon S. Selig Jr., who were long time advocates and benefactors to the Atlanta community. Recipients of the award reflect the Selig family's dedication and commitment to community.
Through the years, Robert has been actively involved with numerous organizations within the Atlanta community. He has served as the board chair and campaign chair of the Jewish Federation of Greater Atlanta, and he served the Jewish community at the national level as a member and regional chairman of Jewish Federation of North America's National Young Leadership Cabinet. Additionally, Robert has been a member of The Community Foundation of Greater Atlanta Planned Giving Advisory Board.
"Robert's passion and dedication to the Atlanta community are undeniable. His commitment to community involvement makes him a positive example and role model for the entire HA&W extended family and the Atlanta community at large," said Richard Kopelman, CEO and managing partner at HA&W. "He thrives on bettering the community in which we live, and this honor could not be awarded to a more deserving person."
Robert will be honored at the Annual Selig Distinguished Service Award dinner to be held on Wednesday, May 21, 2014 at 6 p.m. at the Grand Hyatt Atlanta in Buckhead.
To attend the awards ceremony, register online at http://www.ajcatlanta.org/selig, or call the AJC office at 404-233-5501 and ask for Brenda Mitchell.
About Habif, Arogeti & Wynne, LLP:
Today, the pace at which work gets done is faster than ever before, and when companies manage that pace by surrounding themselves with the right people, sustainable success happens. That's why recognizable industry leading companies continue to select Habif, Arogeti &Wynne, LLP as their accounting, audit, tax, and consulting firm of choice. Companies looking to increase profitability, streamline processes that improve financial reporting and reduce the time associated with audits, tax planning and compliance choose HA&W. Quicker answers, avoiding unforeseen pitfalls, becoming a better business for the long-run; these are just a few of the benefits clients routinely experience when working with HA&W. Starting up, growing or getting ready to transition? Operating locally, nationally or globally? HA&W gets you where you want to be. Be Successful.
Reach out to HA&W at http://www.hawcpa.com.
About American Jewish Committee Atlanta (AJC):
AJC's mission is to safeguard the welfare and security of Jewish people worldwide by defending and promoting pluralism as the best defense against anti-Semitism and other forms of ignorance, bigotry and hatred. Founded in 1944, the Atlanta Regional Office of AJC is dedicated to building bridges of understanding with ethnic and faith communities, as well as advocating on behalf of the Jewish people to diplomats from foreign governments to the Southeast.