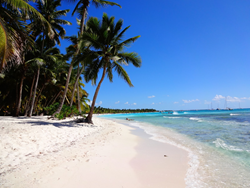 (PRWEB UK) 15 May 2014
It seems that more magazines and newspapers that run holiday competitions are choosing European destinations such as Spain, Cyprus and the Canaries.
A few years ago it was destinations such as Miami and The Caribbean that were popular but now magazines do not receive the hundreds of thousands of entries they used to get for long haul holidays.
Even though the holiday is free they prefer European destinations that are generally cheaper than long haul. The conclusion to this is that Miami and the Caribbean are less popular and therefore it seems that holidaymakers are generally put off by long haul holidays.
The top 10 holiday destinations, for holidays with flights, according to ONS 2014 (http://www.ons.gov.uk) and ABTA Travel Trends 2014 (http://www.abta.com) are:
Spain, including the Canaries.
Greece
France
Cyprus
USA
Italy
Portugal
Turkey
Caribbean
Tunisia
One of the reasons prize winners avoid long haul is that they do not want to spend two days of their holiday on a plane.
John Foster of The Travel Rewards Company says, 'It seems that holiday prizewinners are forefront in the trend for holiday destinations and we will research more into the reasons why Europe is so popular.'
The Travel Rewards Company was formed to specialise in providing cost effective holidays for Marketing, PR Companies and publications that need a full service. Unlike travel agents The Travel Rewards Company provide holidays anywhere in the world but also write copy, provide photographs and deal with prize winners.