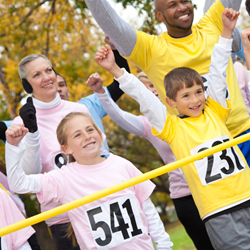 Hersey, MI (PRWEB) May 12, 2014
The race is scheduled for July 19, 2014 at 9 a.m. on the Eagle Village campus in Hersey, MI. The event is limited to 150 entrants and the registration will close once the limit has been reached. The cost to run or walk is $15 per person. Race day registration will be available from 7:30am to 8:30am and the cost is $20 for everyone not pre-registered.
To register to run/walk, please visit http://goo.gl/ypKVt9.
All proceeds from this race will go toward athletic equipment and supplies for the new Activity Therapy Center on Eagle Village's campus. For those who would like to help raise more funds for this incredible project, a website has been set up for runners to do their own small fundraisers with friends and family in advance using this link https://www.crowdrise.com/Victims2Victors5K.
Immediately following the 5K event, there will be a concert featuring the Matt Moore Band and an optional meal. Tickets for the meal and concert are available on the above race link for $7.
"We're excited to add this 5K to our outreach," said John Ruggles, Director of Advancement at Eagle Village. "Our Victims2Victors events, including sponsored football and basketball games at local schools and universities, allow us to get out in the community to encourage child abuse prevention and share the services we have for families in crisis."
Who: Eagle Village, Inc.
What: Victims2Victors 5K Run/Walk
When: Saturday, July 19, 2014 at 9am
Where: Eagle Village campus
Registration: Online at http://goo.gl/ypKVt9 or at the race location on race day.
Eagle Village is a non-profit family treatment center providing Intervention Services and Camps, Residential Treatment, Foster Care and Adoption services for all counties in Michigan. If you know of a family in crisis that may benefit from these programs contact Eagle Village at 231-832-2234.