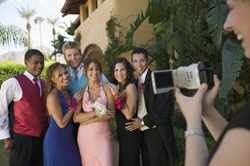 We have found it very effective not only to teach students the consequences of alcohol and drug abuse, but also to provide them a real understanding of what happens to their bodies and minds when they are under the influence of these substances.
(PRWEB) May 12, 2014
The U.S. Department of Health and Human Services (HHS) points out that this is the time of year when celebrations for America's teenagers have the potential to get completely out of hand. The invitation for America's teenagers to engage in substance abuse or other risky behaviors escalates starting with spring break, and followed closely by end-of-year proms, and graduation from high school.
Risky Consequences
Alcohol use in combination with the excitement of the school year ending, or the end of high school and official graduation and its attendant celebrations, can set the stage for celebrations and parties that can lead to excess for young people.
Many teenagers and seniors who are graduating will expect to be part of fun-filled celebrations with friends, and some may view it as a rule-free license to party. But if these young people who have not yet learned to exercise self-control and judgment without adult supervision, the result is often risky behaviors which include underage drinking, impaired driving, drug use, promiscuity and unprotected sex, and even sexual and physical assault.
Importance of Education
Narconon Arrowhead is reaching out to parents and teachers, encouraging them to help in informing and educating our teenagers as to the potential consequences they may face as a result of the choices they make regarding taking risks involving alcohol and drug use, or other high-risk behaviors and activities.
A long-term drug rehab facility, Narconon Arrowhead has a long history of successfully delivering drug prevention education services to local communities, throughout the state of Oklahoma, and in surrounding states. Its proven drug prevention program is delivered to young people by professional Drug Education Specialists and does not use scare tactics.
Rather, it factually informs students and helps provide them with the knowledge they will need to make better decisions for themselves and others when faced with the issues of drugs and drug use in their lives.
According to Bobby Wiggins, Narconon International's Director of Drug Education, it has been found to be very effective to teach students the consequences of drug and alcohol abuse while at the same time providing them with a real understanding of what happens to their minds and bodies when under the influence of drugs and alcohol.
Keep Prom Season Safe
In the interest of helping to keep our youth safe, as well as helping to preserve the tradition of year-end school prom and high school graduation celebrations as memorable and happy times for all involved, Narconon Arrowhead sends its message to parents to remain aware of the risks and challenges which their children may face, and to ensure their sons and daughters are properly informed as to the potential dangers and consequences.
Narconon Arrowhead's long experience in the drug prevention education of children and youth has demonstrated that with correct information comes the ability to understand and use judgment. The executives and staff of the center are strongly encouraging parents to ensure their sons and daughters know the facts on drugs and alcohol and the potential consequences of their use, thereby helping to ensure everyone is more able to enjoy a happy and safe prom season.
Parents are welcome to contact Narconon Arrowhead for drug education materials or with any questions or assistance they may need. Please call toll free at 1-800-468-6933 or visit http://www.narcononarrowhead.org/.